The Online Architecture and Design Exhibition

Straight lines and pure design, this is VITEO. Our lightcube suits this philosophy perfectly. A cube made of opal acrylic glass, based on a stainless steel socket are stable enough to be used as a seat or table without a problem. It comes ...

floor lamp
LANTERNA : LL1 by Carlo Tamborini
Glass and stainless steel lamp. LED lighting, battery supplied. Height mm.330 - Width mm.185 - Width with cover mm.260

floor lamp
BOTT by Chiaramonte Marin
The "Bott" series is born from the idea of working on a lamp with a pure and essential shape, created with blown glass in three different colours.We tried to emphasize the slender shape of the item with the use of a bottom-to-top ...

100% polyethylene lamp with technical textile cover.IP54 | Lamp E27 15-25 W 65-105 maximumDimensions:W:35cm | D:35cm | H:70cmW:50cm | D:50cm | H:90cm

GENOVA is a Murano glass and marble floor lamp, completely hand-crafted with a unique style. Halfway between a piece of furniture and a piece of art, this beautiful floor lamp ...

A large sphere of transparent colored Czech glass with a custom brass socket assembly through one side. Each glass sphere is broken hot from the glass master's pipe and then the mouth is torch-polished to create a unique detail – hand ...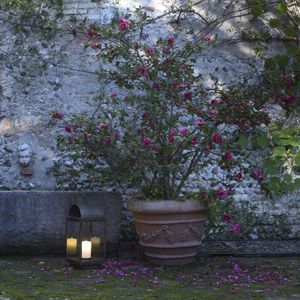 The soft and amber light becomes an absolute protagonist of these series of lamps clearly inspired by oriental features. The products of lanterne collection, with frames made of brass or iron and transparent glass, reinterpret ...

STEEL FLOOR LAMP Unique, steel floor lamp. Original geometric shape. Made of bent steel. Black colour. Straight bent lines and various hight make the shape dynamic ...

COPPER PIPE FLOOR LAMP h: 145cm lampshade Ø: 40cm E27, max 60W Oryginal copper pipe floor lamp, hand waxed oak stable base. Fabric lampshade, which makes beautiful ...

... cubes. The sculpted floor lamp designed by Eero Aarnio is an imposing interior decoration element. As the light source, a 40 W compact fluorescent lamp is used. The Kubo product line ...
See the other products
Innolux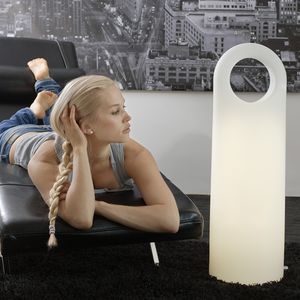 ... comprises two design lamps, the sculpted floor lamp Original L and the appealing table lamp Origo S. Additionally the Origo product line consists of the Innolux Origo ...
See the other products
Innolux

floor lamp
ANEMONE by Olivia D'Aboville
... is woven to one another after being shaped through a heating process. Several LED bulbs creating the strong feel of underwater corals during night time illuminate every lamp. Indoor version comes with ...

... with decorative blades in chromed metal and in clear and black Plexiglas.Crystal Mesh decorative band.In suspensions and wall lamp the diffuser is in frosted glass.The collection is adorned with Swarovski® Crystals.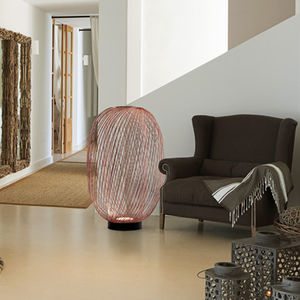 floor lamp
ANWAR by Stephen Burks
Floor lamp. Structure (rods) in black, golden or copper electroplated steel. Leds module is placed on the base. Provides ambience light. Switch placed on electric cord.

floor lamp
ANWAR COMBINATIONS by Stephen Burks
Base and structure 45 and 90 can be assembled in couples with the three structures 45, 30 and 90. In order to do that, one base and structure plus one structure is needed. Leds modules are placed between both structures. Provide ambience ...

floor lamp
SEME by Falguni Gokhale
... with a quiet energy. It diffuses a soft ambient light that brings life to your interiors and exteriors, available either with floor or ceiling mounting options.

A New Solar Beacon Iconic. Designed to be the brightest La Lampe, its uncovered LED provides abundant and warm light, which is amplified by the reflective pyramid in the base. Features Weather resistant, usable ...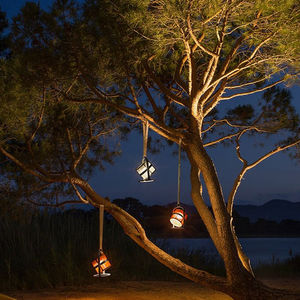 Nomad, Versatile Suitable for indoors as well as outdoors use, La Lampe Petite dresses up the spaces where it is set or suspended with a mellow, warm natural light. Its Ultra-light structure makes it effortless carrying it around. Features ...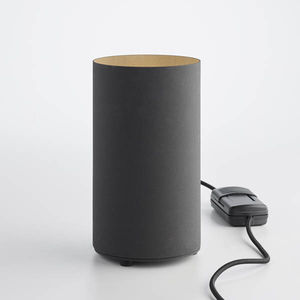 Cylinder-shaped floorlamp with a lacquered aluminium base, 2 metres of cable, plug and footdimmer. Lamp 230V E27 100W PAR30S HalogenA Pro 30°* - main power 230V 50Hz. Use: indoor (IP20) Wall ligth with ...
See the other products
TEKNA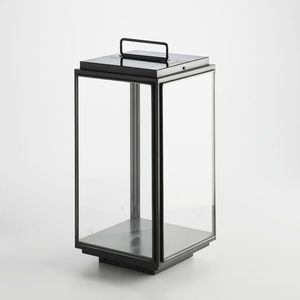 Eclectic floor light in weathered brass with outside fitted clear glass, 5 metre cable H05RNF and plug. High Power LED 6W - 2700K - Ra 85. LED driver - main power 110V/240V 50/60Hz. Use: ...
See the other products
TEKNA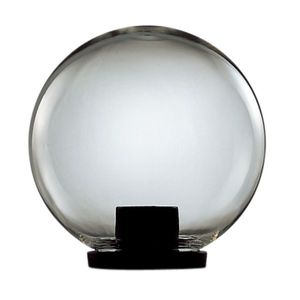 ... SPECIFICATIONS Mounting type Ground - on pole Description With E27 adapters Notes Halogen / Integrated compact fluorescent lamps. For ø 60mm poles Indoor/outdoor lights Outdoor PHYSICAL SPECIFICATIONS Body Black ...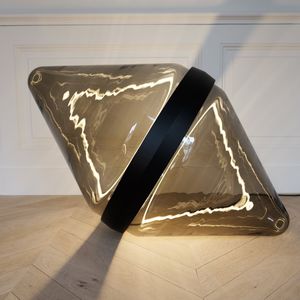 floor lamp
HOLLOW by Dan Yeffet
... Material Blown Glass, Polyurethane, Aluminium Colour / Finish Smoky Grey, Black Light Fitting Direct Emission, Dimmable STRIP LED 14.5 W/linear meters, 3000 K, 46 W Driver: Mean Well PLC-60W
 Universal AC input/ Full ...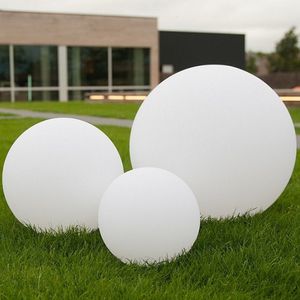 The BALL series is one of our most popular universal forms. It comes in 3 sizes which mostly are combined to create that natural light formation in a garden, an interior or floating on
See the other products
Imagilights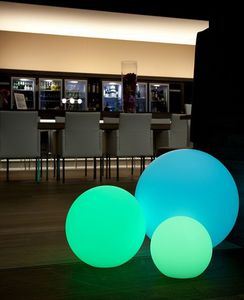 The BALL series is one of our most popular universal forms. It comes in 3 sizes which mostly are combined to create that natural light formation in a garden, an interior or floating on pool water.
See the other products
Imagilights

floor lamp
FRAUMAIER SHAPE
Silhouette • steel plate powdercoated in black matte • available with a foot switch