The Online Architecture and Design Exhibition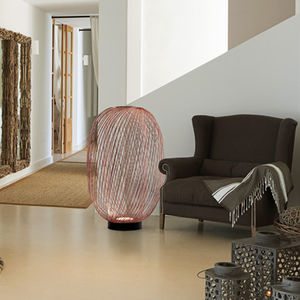 floor lamp
ANWAR by Stephen Burks
Floor lamp. Structure (rods) in black, golden or copper electroplated steel. Leds module is placed on the base. Provides ambience light. Switch placed on electric cord.

floor lamp
ANWAR COMBINATIONS by Stephen Burks
Base and structure 45 and 90 can be assembled in couples with the three structures 45, 30 and 90. In order to do that, one base and structure plus one structure is needed. Leds modules are placed between both structures. Provide ambience ...

floor lamp
SEME by Falguni Gokhale
... with a quiet energy. It diffuses a soft ambient light that brings life to your interiors and exteriors, available either with floor or ceiling mounting options.

A New Solar Beacon Iconic. Designed to be the brightest La Lampe, its uncovered LED provides abundant and warm light, which is amplified by the reflective pyramid in the base. Features Weather resistant, usable ...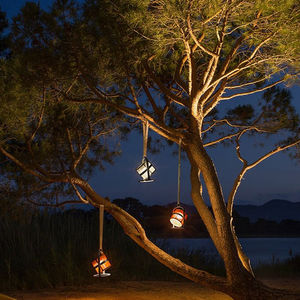 Nomad, Versatile Suitable for indoors as well as outdoors use, La Lampe Petite dresses up the spaces where it is set or suspended with a mellow, warm natural light. Its Ultra-light structure makes it effortless carrying it around. Features ...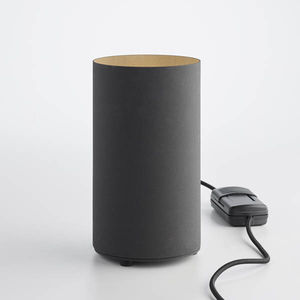 Cylinder-shaped floorlamp with a lacquered aluminium base, 2 metres of cable, plug and footdimmer. Lamp 230V E27 100W PAR30S HalogenA Pro 30°* - main power 230V 50Hz. Use: indoor (IP20) Wall ligth with ...
See the other products
TEKNA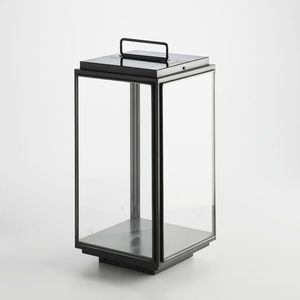 Eclectic floor light in weathered brass with outside fitted clear glass, 5 metre cable H05RNF and plug. High Power LED 6W - 2700K - Ra 85. LED driver - main power 110V/240V 50/60Hz. Use: ...
See the other products
TEKNA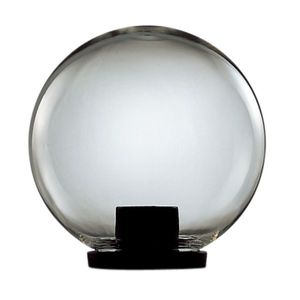 ... SPECIFICATIONS Mounting type Ground - on pole Description With E27 adapters Notes Halogen / Integrated compact fluorescent lamps. For ø 60mm poles Indoor/outdoor lights Outdoor PHYSICAL SPECIFICATIONS Body Black ...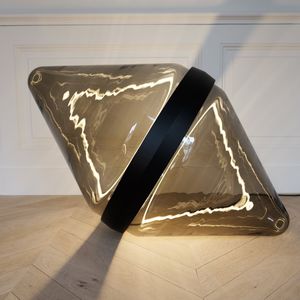 floor lamp
HOLLOW by Dan Yeffet
... Material Blown Glass, Polyurethane, Aluminium Colour / Finish Smoky Grey, Black Light Fitting Direct Emission, Dimmable STRIP LED 14.5 W/linear meters, 3000 K, 46 W Driver: Mean Well PLC-60W
 Universal AC input/ Full ...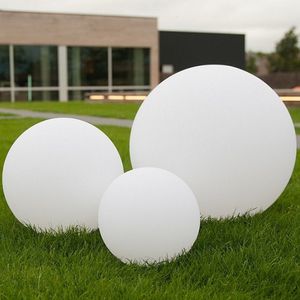 The BALL series is one of our most popular universal forms. It comes in 3 sizes which mostly are combined to create that natural light formation in a garden, an interior or floating on
See the other products
Imagilights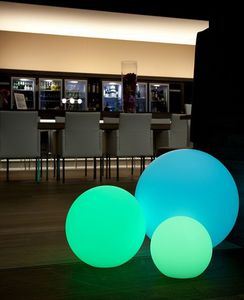 The BALL series is one of our most popular universal forms. It comes in 3 sizes which mostly are combined to create that natural light formation in a garden, an interior or floating on pool water.
See the other products
Imagilights

floor lamp
FRAUMAIER SHAPE
Silhouette • steel plate powdercoated in black matte • available with a foot switch

Matt white body-diffuser made of plastic material. Provided with power cable and plug. L 300 x H 300 x P 300 mm max 1 x 60W E27 / 240V

Body light-diffuser made of plastic in opaque white. Cable and plug provided. Ø 480 x H 480 mm max 1 x 60W E27 / 230V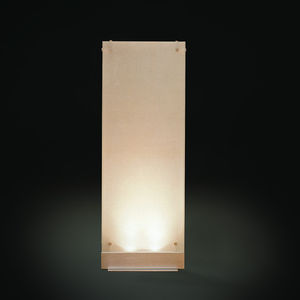 floor lamp
GLAÇON by Andrée Putman
DESCRIPTION Designed for the Hotel Wasserturm in Koln. Pedestal in brushed stainless steel, lamp case in grainned glass, attached by nickel plated screws. Light bulbs GU 10, 2 x 50w. DIMENSIONS l.16 x w.9.2 x h.44.8 inch

floor lamp
TIPI by Marten & Gustav Cyrén
The Tipi lamp in teak and steel, in collaboration with renowned Ateljé Lyktan. Comes in two different sizes. Product W: 80 cm D: 80 cm H: 95 cm Weight: 13 kg Seat height: Armrest height: Packaging W: ...

Decorative 'Light-Bulb' floor lamp. Printed methacrylate diffuser at front and printed shockproof back. For use with two E27 bulbs (included).

floor lamp
PETIT ARBRE ZÈBRE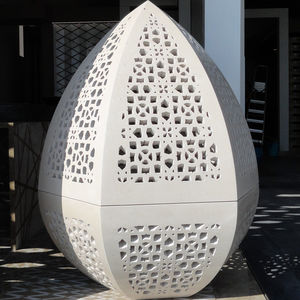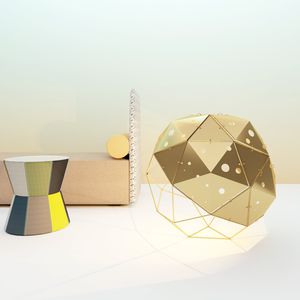 floor lamp
VENETIAN GLOBE
Sizes: d.80cm / 31,6 inch Watt quantity per format: 9 watt Socket sizes: LED 9 watt, Citizen, 2700K, Cri 90+, 770lm Designer: Edward van Vliet

... elegant floor lamp which provides a calm, relaxing pool of light. Used in many interior projects from living rooms and small bars to massive exhibition spaces this lamp always gives ...

... ambient lighting in large open spaces. This lamp is equally happy lighting up lonely corners and sidling up to sofas. It's made of durable polyethylene so can endure all sizes of person and pet for company. This lamp ...

... from the ceiling to the floor. A dashing and mighty piece which has its roots in the art of silversmith. A strong Black and gold marble base provides stability while offering a pedestal to the brushed brass skeleton. Floor ...

floor lamp
TORCH by Dan Yeffet
Torch is not a floor lamp like the others. Not a fragile, unsteady structure going wherever the wind leads. Torch rather is of those who impress by their silent calibre, their brutalist pœtry. It is composed ...

Outdoor and indoor storm lantern, diam. 30 cm, in matte white – 20 gloss – lacquered aluminum. Transparent plexiglass diffuser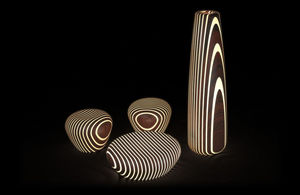 floor lamp
by Giancarlo Zema
... light up with LED technology and an RGB colour-changing effect. A collection with a table, chair, coffee table, pouf, floor lamp and table lamp, to stylishly and poetically ...