Suspension and wall/ceiling lamp, totem and movable or fixed/selfstanding seat in white or coloured on the mix polyethylene. Painted metal structure.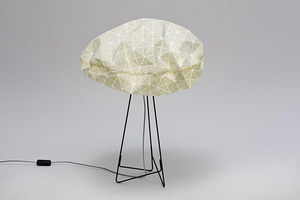 ... and also consists the word 'Or', which means light, in Hebrew. Ori series consists of a pendant lamp, a floor lamp, a side lamp and a table lamp. ...

Lighting SPHERE with base for floor backing. LED light wireless plant as standard Thoughtfully designed, this product is ideal for both indoor and outdoor use. Available in lighting ...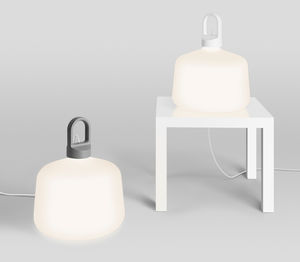 floor lamp
BOTTLE by Mattias Ståhlbom
Die casted aluminium. Shade in matt opal UV-stable polyethene. 2,5 m cable with switch and plug.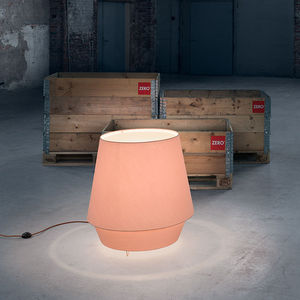 floor lamp
ELEMENTS XL by Note Design Studio
... usability; these textile fixtures are available in blue, apricot and white color as standard. other colors on request. Element XL floor have diameter 720 mm. With E27 socket.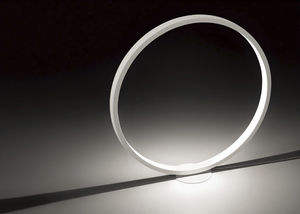 floor lamp
ASSOLO : by Luta Bettonica
Freestanding LED lamp with dimmer for interiors, providing indirect lighting. Featuring a linear and compact design, Assolo terra led, once it has been switched on, traces a pair of counterbalanced ...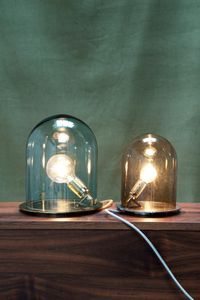 floor lamp
GLOW IN A DOME XL
Glow in a Dome – XL (48 cm floor lamp). A beautiful brass or silver metal lamp base, with a mouth-blown clear glass dome.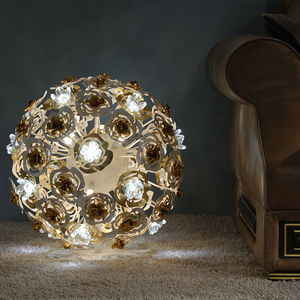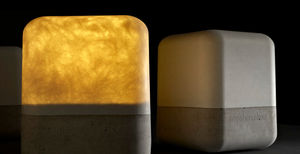 floor lamp
MIMUT by Michael Roschach
01001.2013 160 x 160 x 190 mm formigó - fibra de vidre translúcida concrete - translucent fiberglass E 14 - 1 x MAX 15W 01002.2014 160 x 160 x 190 mm formigó - fibra de vidre blanca concrete - white fiberglass E 14 - 1 x MAX 15W


floor lamp
SHIZUKU by Hiroyuki Murase
Size Ø 15 cm Fabric 100 % Polyester (machine washable)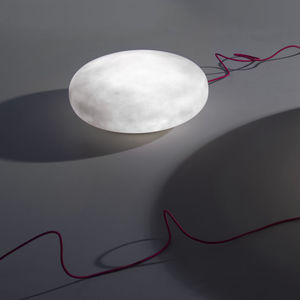 floor lamp
ARCHETTO SHAPED by Theo Sogni
... metal, stone or cement, involved with cleaning and formal rigor to generate poetic objects of light – for multiple floor solutions with base and with the picket Concrete or grey stone bases. Chrome anodized ...
See the other products
Antonangeli Illuminazione .

floor lamp
I-SNAP by Davide Cavalli
Light lamp powered by LED and formed by a copper adjustable rod that permits to direct the light as you want creating the desired lighting effects. To be used singularly or together with other elements. ...
See the other products
Antonangeli Illuminazione .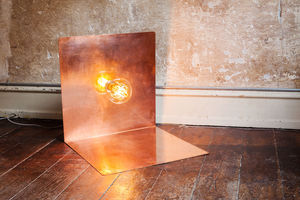 Very often we let the materials speak their own language and try as little as possible to change the origin. 90° lamp is a design statement with a strong geometric character. Please note that the bulb has to be purchased separately.

floor lamp
BOTT by Chiaramonte Marin
The "Bott" series is born from the idea of working on a lamp with a pure and essential shape, created with blown glass in three different colours. We tried to emphasize the slender shape of the item with the use of a ...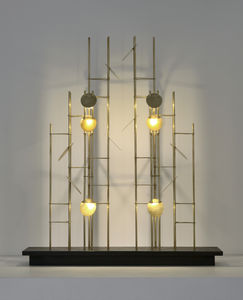 floor lamp
THIBAULT: L185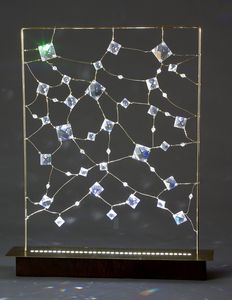 floor lamp
JINN LARGE by Mathias Hahn
Jinn is a floor and table lamp, based on the idea to create a reinterpretation of a classic decorative lamp comprising a base and lamp shade. In opposition to the traditional ...

floor lamp
LANTERNA C by Bevk Perović Architects
A portable table/floor light, intended for indoor use, a lamp to carry around the house and place anywhere you like – much like the traditional kerosene lamps our ancestors lit and carried ...

floor lamp
GENOVA by D. Gualeni & A. Santarossa
Genova is a unique lamp in its genre, an outcome of experimentation out of technique limits. The cone, made of blown Murano glass in a mold, represents one of the biggest glass pieces ever blown by a Murano glass master. The ...

floor lamp
SYMBOL by Bassan 2007
Floor lamp H205 cm Base: mirror stainless steel Lamp body: satin-finish methacrylate tube Ø7 cm Diffuser LUXTILL: - mirror finishing - gold, copper or silver leaf ON DEMAND: available ...
See the other products
&Costa Srl

floor lamp
STEEL ARC COCO by Zerbaro, Trentin & Matthias Bader 2006
Extensible floor lamp with dimmer. Base and stem: stainless steel. Arc (adjustable extension): stainless steel. COCO lampshade Ø65 cm. bright metallic wire. Diffuser: protective sandblasted pyrex ...
See the other products
&Costa Srl

... inspiration represented in the functional configuration of lines, shapes and interlaced. 100% polyethylene lamp with technical textile cover. IP54 | Lamp E27 15-25 W 65-105 maximum Dimensions: W:35cm ...

floor lamp
TITTI by Gibas
Suspension and Floor lamp with threadlike structure made of powder coated steel
See the other products
GIBAS

Collection of ground lanterns for inside or outside use made of a nice powder coated metalcage. The LED light source offers an evocative lighting and the very useful opportunity to remain switched on, ...
See the other products
GIBAS