The Online Architecture and Design Exhibition

floor lamp
PILLARIO GRANDE CHALICE by Ron Froim
... two anchoring possibilities: A spike or a galvanized iron bar. light source : low voltage 5w high power led beam angle 130 degrees or g4 led light bulb 5-7w or
See the other products
Studio Mimesis

floor lamp
PILLARIO JUNIOR by Ron Froim
... this outdoor lamp is also the smallest one. with a parabolic swing constrained in a conservative form , this design also allow to delicately distribute the emitting of light slightly towards the exposed side of the slope. ...
See the other products
Studio Mimesis

Three-pointed sculptural steel wall lamp with halogen lights on the backside. Best showing it's ingenious design in composition, it instantly catches the eye, enabling the creator to install unique arrangements into ...

floor lamp
FISH LS by Isidro Ferrer
Fish is modelled on one of the original pieces by Isidro Ferrer, a friendly fish with legs which has become one of the first large-scale light sculptures within the Funny Farm project. The carefully studied layout produces a captivating ...

floor lamp
TRAY by Riccardo Giovanetti
Collection of hand-crafted blown glass lamps. FRAME Chrome COLORS WHITE DIMENSION TRAY TA 4103_ Ø 440 mm / 17.3" | H 220 mm / 9"

floor lamp
BLOSSOM by Giovanni Barbato
Collection of hand-crafted blown glass lamps. FRAME Chrome COLORS WHITE DIMENSION BLOSOM TA 4102_ Ø 340 mm / 13.4" | H 570 mm / 22.5"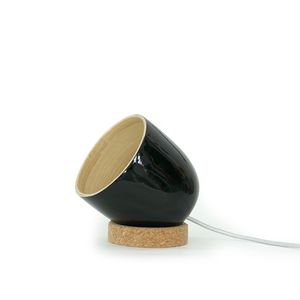 floor lamp
BRIO by Anne & Thibaud Klepper
... on a removable cork pedestal allowing you to easily change the orientation of the light beam. The exterior of the bamboo lamp features a traditional handlacquered finish and is combined with a contemporary woven cord. ...

floor lamp
LIGHTBOW by Carina Ahlburg
A bow of light for Christmas as well as for illuminating any dark times of the year. Carina Ahlburg's Lightbow is one of Design House Stockholm's longest running products. Aluminium. Low voltage. 54 × 4 × 14 cm (21"× 2.5"× 5.5"). Carina ...

floor lamp
JUPE by Elia Mangia
Floor lamp with injection molded PMMA Methacrylate diffuser lens. E27 lamp holder. Height-adjustable column. Bulb not included. Light switch with dimmer. Diffuser: conic or plane Colours: ...

floor lamp
NET by Pagani-Perversi
... Table lamp / Floor lamp in powder-coated moulded metallic mesh. Voltage: 230 V Plug type: CEE 7/16 Mesh colors: white or anthracite Table lamp Max wattage: 40W Dimensions: ...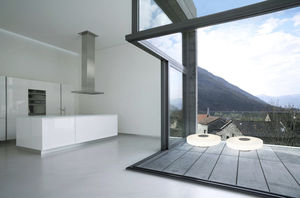 floor lamp
RADAR SUPERLOW
Luminaire Body: Type: Outdoor Color: Grey Matt Texture Lightsource: Type: E27 (not incl.) Socket: E27 Lamp type: E27 Power: Dimming: Lightsource dependant Voltage: 230V

Suspension and wall/ceiling lamp, totem and movable or fixed/selfstanding seat in white or coloured on the mix polyethylene. Painted metal structure.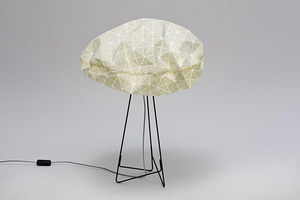 ... and also consists the word 'Or', which means light, in Hebrew. Ori series consists of a pendant lamp, a floor lamp, a side lamp and a table lamp. ...

Lighting SPHERE with base for floor backing. LED light wireless plant as standard Thoughtfully designed, this product is ideal for both indoor and outdoor use. Available in lighting version and ...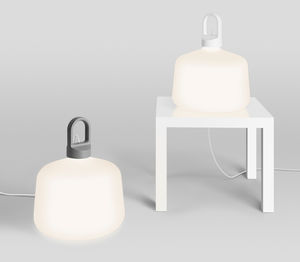 floor lamp
BOTTLE by Mattias Ståhlbom
Die casted aluminium. Shade in matt opal UV-stable polyethene. 2,5 m cable with switch and plug.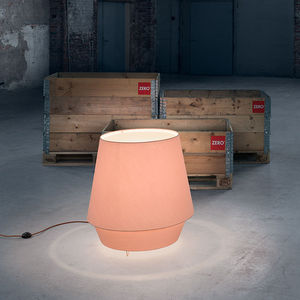 floor lamp
ELEMENTS XL by Note Design Studio
... usability; these textile fixtures are available in blue, apricot and white color as standard. other colors on request. Element XL floor have diameter 720 mm. With E27 socket.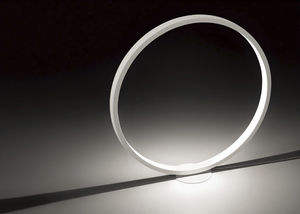 floor lamp
ASSOLO : by Luta Bettonica
Freestanding LED lamp with dimmer for interiors, providing indirect lighting. Featuring a linear and compact design, Assolo terra led, once it has been switched on, traces a pair of counterbalanced ...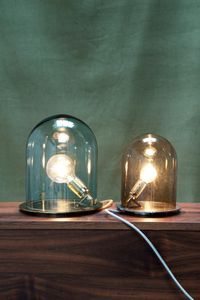 floor lamp
GLOW IN A DOME XL
Glow in a Dome – XL (48 cm floor lamp). A beautiful brass or silver metal lamp base, with a mouth-blown clear glass dome.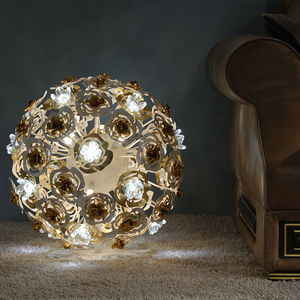 floor lamp
SHIZUKU by Hiroyuki Murase
Size Ø 15 cm Fabric 100 % Polyester (machine washable)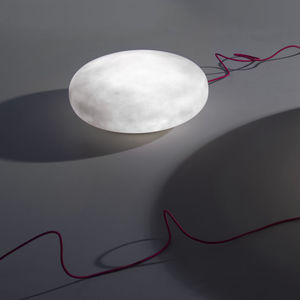 floor lamp
ARCHETTO SHAPED by Theo Sogni
... by the metal, stone or cement, involved with cleaning and formal rigor to generate poetic objects of light – for multiple floor solutions with base and with the picketConcrete or grey stone bases.Chrome anodized aluminium ...
See the other products
Antonangeli Illuminazione .

floor lamp
I-SNAP by Davide Cavalli
Light lamp powered by LED and formed by a copper adjustable rod that permits to direct the light as you want creating the desired lighting effects.To be used singularly or together with other elements. ...
See the other products
Antonangeli Illuminazione .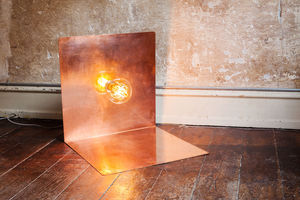 Very often we let the materials speak their own language and try as little as possible to change the origin. 90° lamp is a design statement with a strong geometric character. Please note that the bulb has to be purchased separately.