This updated version of Brick Lamp is based on our original concept and prototype in 2010. The original idea of this project is to make people aware of the moment of concealing and revealing light. To make it a functional ...

The "Groovy" collection was imagined and designed according to a design totally inspired by the forms of nature. It 's really a skill to know how to reproduce metal parts into perfect organic features. To seal it all, precious stones ...
See the other products
I.D.L. Export

The search for exotic forms is continuing and hence the idea of the Crystal Palm collection. A full line of lighting that draws the shapes of nature by reproducing them into objects of high artistic value. "Crystal Palm" appears for the ...
See the other products
I.D.L. Export

High quality, very solid floor lamp. Macassar column with ivory accents and opal glass shade that sits on a chrome or brass connection. Macassar Faux ivory details cm: column Dia 25 base Dia 50 H 178

floor lamp
TUOMAS by Yki Nummi
The delicate and timeless Tuomas floor lamp consists of two concentric conical covers. In addition to being filtered through the cover, light is also directed up and down. The outer shade is smoky grey ...
See the other products
Innolux

floor lamp
KUBO by Eero Aarnio
... cubes. The sculpted floor lamp designed by Eero Aarnio is an imposing interior decoration element. As the light source, a 40 W compact fluorescent lamp is used. The Kubo product line ...
See the other products
Innolux

The soft and amber light become an absolute protagonist of these series of lamps clearly inspired by oriental features. The products of Lanterne collection, with frames made of brass or iron and transparent glass, reinterpret ...

... warm and can therefore be used in children's room. Designer: Calabaz Product information: Light Source: Built-in RGB LED module LED lifetime: 25,000 hours White light: warm white (3100K) Energy consumption: ...

floor lamp
ANEMONE by Olivia D'Aboville
... is woven to one another after being shaped through a heating process. Several LED bulbs creating the strong feel of underwater corals during night time illuminate every lamp. Indoor version comes with ...

floor lamp
FRAME by Michael Raasch
... As such, Frame is in keeping with the idea of designing a simple sideboard and table lamp that consists of basic parts and enables a modular structure. With this lamp, formally reduced and elegantly designed details ...

floor lamp
EOS by L.Pegolo, M.Mallone & R.Mallone
Description: wireless LED lamp standing 316L hand-polished stainless steel tubulars. Practical and compact, Eos is easy to carry around thanks to the handle sewn onto the 100% recyclable fabric coat.

... . The profiles have a length ranging from 250 to 3000 mm with or without led lighting (power 1 to 3 watts), it can be placed from a minimum of 25 to a maximum of 60 mm from ground level.


brushed stainless steel luminaire and black body panels. frosted acrylic diffuser for indirect glare-free light distribution.
See the other products
F-SIGN

brushed stainless steel luminaire. frosted acrylic diffuser for double-sided glare-free light distribution.
See the other products
F-SIGN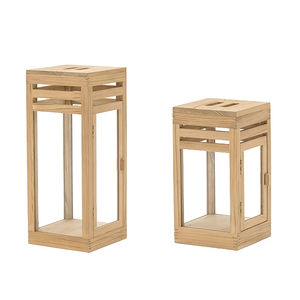 floor lamp
BARCODE : 2188
Lantern made of glass and FSC certified teak. Its minimal design makes a candle the focus of warm and magic summer nights in the garden.

floor lamp
CLEO by Marco Acerbis
All the items have a teak frame (L1). Sofas have stainless steel reinforcing plates. Two types of fabric: Sunbrella ecrù light mélange (C60) o Sunbrella bronze mélange (C61). Cushions with removable covers, easy to wash and weather ...

floor lamp
MILO by Marco Acerbis
Romantic elegance. Attention to details. Tailored as a perfect dress. Touching is allowed, no, it is compulsory. These some of the ideas that I kept in mind while sketching this collection. The result is a very lively family of objects ...

floor lamp
SPIDER by Roberto Serio
... combine both the classic and the modern tastes thanks to five accessories for a complete garden furniture. Sofas, sunbeds, lamps, carts and sideboards. A collection for those who are not happy of the simple outdoor set. All ...

Color : BEIGE PLATINUM ANTIQUE , BLACK PLATINUM ANTIQUE , BROWN SILVER ANTIQUE , GREY PLATINUM ANTIQUE Dimensions (IN) : H12 Ø24/28 , H10 Ø28 , H10 Ø36 Dimensions (CM) : H30 Ø60/70 , H25 Ø70 , H25 Ø90

floor lamp
TWISTY by Stefan Heiliger
Floor lamp providing soft, diffused lighting, available in two different heights. Inner metal frame, white powder coated. Diffuser in white translucent elastic fabric, (washable at 40°C). Polished chrome ...

Because spaces come to life through the objects that adorn them, Kettal has developed a range of exterior decoration and design products. Materials Porcelain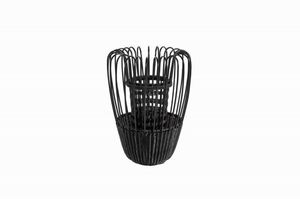 floor lamp
MIST by Estudi (H)AC
Estudi (H)ac has designed for Point a very original family of lamps-planter. A lacquered aluminium frame and the synthetic fibre Shintotex are the secret of these planters that light or lamps that contain ...

floor lamp
AMARCORD by P. Salvadè
Floor lamp in solid canaletta walnut and clear glass. Base with LED lighting.

floor lamp
STICK by P. Salvadè
Floor lamp with rod in solid canaletta walnut and shade in veneered wood.