The Online Architecture and Design Exhibition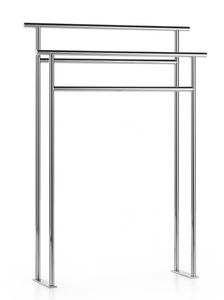 ladder towel rack
GRELA : 5118.33
See the other products
LINEABETA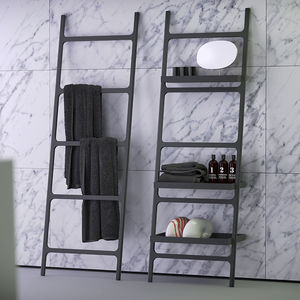 ladder towel rack
by Peter Jamieson
material:solid surface k|stone® colour:white ral 9010. packaging:solid carton box tara:10kg for each carton box 15kg for one wooden pallet design:peter jamieson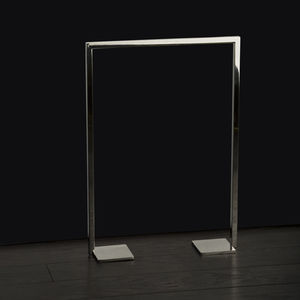 1-bar towel rack
LINEA # DE181 / DE182 / DE183
Floor-mount towel stand made of stainless steel or brass, fixing floor kit included. Shipping class 3.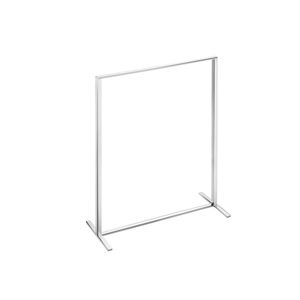 2-bar towel rack
BATH LIFE : 2290166 by Carles Ferruz
Set of perfectly straight lines and angles within an exclusive and timeless design. MATERIALS: BRASS OR SIMILAR ALLOYS MEASUREMENTS: (25x72x60 CM)
See the other products
COSMIC

more than 3 bars towel rack
SIENA
A stylish ensemble of outdoor furniture in teak. A delightful play of contours is the best way to describe the Siena collection. The warm charm of resilient wood that can withstand any raindrop and any temperature fluctuations. Whether ...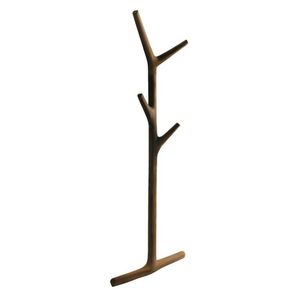 more than 3 bars towel rack
7141
Hook-towel rack code 7141 Iroko wooden hook-towel rack. H102cm Dimensions: 102h

2-bar towel rack
MORPHING by Ludovica & Roberto Palomba

ladder towel rack
BA15 MITO by Philipp Mainzer
The towel rail MITO is made of 35 x 35 mm (1 5/8 x 1 5/8 inch) solid wood profiles. It stands on the floor, resting against the wall and can be fixed in place with a concealed screw. Plastic gliders are ...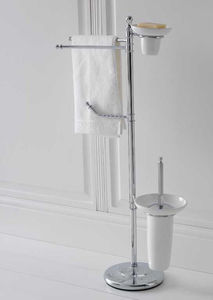 2-bar towel rack
CLASSIC 6981000006 by Marco Pisati
Classic glamour and elegant lines, Classic is the bath accessories collection characterized by ceramic elements inspired by the soft design of the Minoan vases. The chromed brass elements has got wending and classic shapes. Classic is ...

Freestanding towel holder DIMENSIONS FIXING SYSTEMS H81.00 cm / 31.59 in L40.00 cm / 15.60 in P30.00 cm / 11.70 in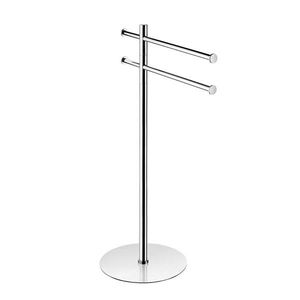 2-bar towel rack
361204_ _ _
Passion. Details. The irrisistible dream of leaving behind a unique and genuine legacy.

ladder towel rack
TEMPLE : IC.K.070.01 by Khuan Chew
structure black metal soft touch TO Any design requirement can be satisfied by choosing customized materials, finishes and dimensions.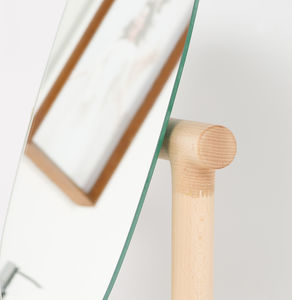 ladder towel rack
RUNG by Monica Graffeo
Rung Ladder Cabinet is a real structured furnishing accessory, multifunctional: a multipurpose container offering a safe support, a toilet roll holder and a tilting mirror. It is made of beechwood, which lends it warm and natural features. Material: ...
See the other products
Thermomat Srl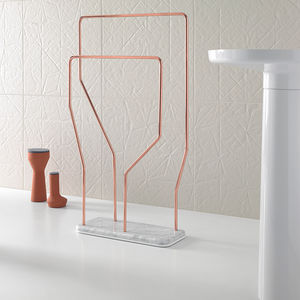 Bowl talks about beauty. Conceived as a piece of jewelry, persecute preciousness in every little detail that makes each object. In shape dimension, the collection is inspired by the harmony and contrast between forms, volumes, spaces ...
See the other products
Inbani

The towel holding stair is in solid wood. FINISHES: Picture: Butter White finish. Available in a wide range of finishes, using only water based varnishes. MATERIALS: Solid wood, coming solely from plantations controlled ...

more than 3 bars towel rack
IDEES' ATTEMPT TO REDEFINE BATHROOM FURNITURE AND ADD DIMENSION TO EXISTING ARCHITECTURE. 1.4 x 30 x 185 cm


2-bar towel rack
KALI by Doshi Levien
The precisely manufactured towel stand is made from stainless steel tubes. The heavy, powder-coated base ensures a secure stand. The curved double frame provides space for large bath towels and additional ...

ladder towel rack
TOWEL HD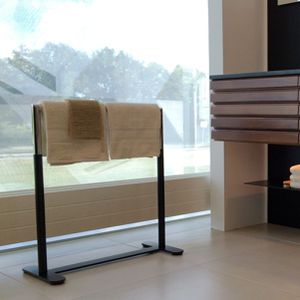 1-bar towel rack
U6006 by Bønnelycke mdd
For towels in bathrooms or hotels. Available in black and white with polished, copper or gold top. Height: 700mm Width: 628mm Depth: 300mm Weight: 5 kg. Design: Bønnelycke mdd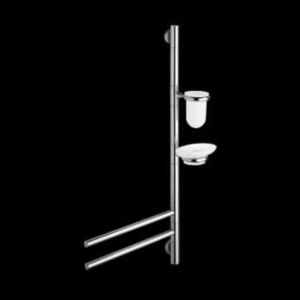 See the other products
Bagno & Associati

ladder towel rack
by Norm Architects
... all around, the new Bath series from Menu is both hygienic and user-friendly. The Towel Ladder is an informal and flexible piece of furniture made for storing towels and accessories in the bathroom ...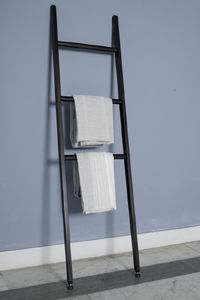 Ladder for towels or clothes Dimensions: H:167/200 cm W:44 cm D:7 cm Materials: Ash, oak or walnut. Finishings: Natural lacquered wood. Black or white stained ash. White waxed oak. Design: Kerstin Olby, 2012

"A towel hanger that is modest in its use of space. The principal idea of the piece is simple, but its execution is elegant and unique. The angles between the hanger and the wall, create a play of light and shadows to ...

2-bar towel rack
LF002-000/9K4-1
The overall stainless steel Connecting pieces of gray plastic material Expansion: Length 1350 * width 420 * height 1500mm Shrinkage: Length 900 * width 420 * height 900mm The shortest bar can rise to 1380mm The distance between ...
See the other products
QUANZHOU JOMOO SANITARY WARE CO., LTD