Garden benches
115 companies | 294 products
How to choose this product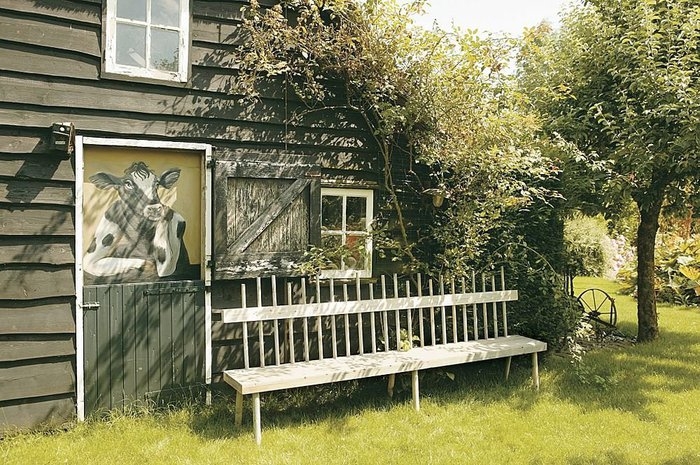 A garden bench can be designed for public or private exterior use and is usually intended for planted areas such as parks, gardens or terraces. It can come in a wide variety of materials, colors or forms, and may have a number of outdoor features integrated into the design: planters, lighting, picnic tables, etc.
Applications
These benches can be designed to fit around existing vegetation such as trees, as well as incorporate a playful function (e.g., a swing or rocking bench). Some are dedicated to a person as a way of paying tribute.
Technologies
Common materials used include hardwoods, softwoods, metals (e.g., steel or aluminum), PVC and decorative concrete. Some benches are flat-packed and the seat or slats are often screwed to the supporting legs. Heavier materials such as concrete may be precast.
How to choose
Weather resistance and type and frequency of maintenance should be considered. Metal and concrete may need a protective coating against corrosion, while wood may require varnish or paint. Certain hardwoods, such as teak and cedar, are more resistant to weathering. Certain plastics degrade in strong light, fading and becoming brittle.

A public bench should be more robust and attached to the ground or floor to avoid theft or vandalism. Particularly heavy benches or those with special fittings may not be suitable for use on soft ground.