How to choose this product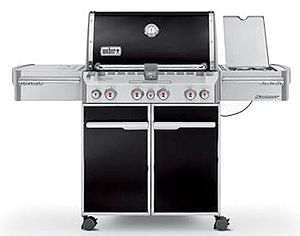 The gas barbecue enjoys increasing popularity. It is very practical (lighting, cooking, etc.) and often has a contemporary design.
Applications
These appliances are found in both home and professional settings.
Technologies
Such devices usually run on bottled gas, though they may be attached to a municipal gas system. The burners heat a grill, a griddle or lava rocks, on which the food is placed.
How to choose
A gas barbecue is chosen on the basis of its:
- size of cooking surface
- heating capacity (number of burners)
- location (stationary, movable, built-in)
- design (shape and materials)
- accessories (storage, work surface, etc.).
Advantages
- Easy lighting
- Rapid heating
- Adjustable temperature
- Odorless
Disadvantages
- Expensive
- Bulky
- Risk of gas leak