How to choose this product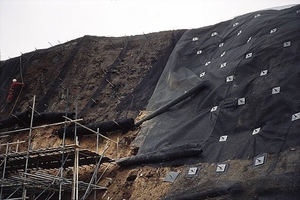 Geotextile is used in geo-technical applications to improve ground properties such as drainage, stability, soil protection, or even separation. On ArchiExpo, these products are categorized by properties such as intended use or material.
Applications
This material is used in a variety of environmental, engineering and construction applications. It helps prevent coastal erosion, retain canal banks, reinforce water courses and stabilize the ground under roads, rails and other structures.
Technologies
Geotextiles are often made out of polymers such as HDPE and PP.
How to choose
Choose a version that is appropriate for its intended use. Consider installation method and structural properties, such as tensile strength, resistance to piercing, rotting, tearing and chemicals.