The Online Architecture and Design Exhibition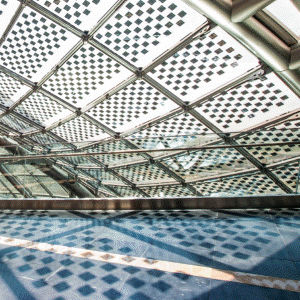 The energy all-rounder for roof and façade Glass-on-glass module technology Adjustable light transmission Maximum weatherproofing with double-sided glass encapsulation Perfect ...
See the other products
ertex Solartechnik GmbH

tempered glass panel
CHAMPAGNE GLITTERATI™ by Bart Halpern
... Characteristics: Laminated (safety) architectural glass Decorative textile interlayer in a warm "Champagne" silvery-gold hue Offers daylighting benefits & a sense of privacy Maintenance-friendly, ...
See the other products
BENDHEIM ARCHITECTURAL GLASS

interior glass panel
UNDISCLOSED by Studios Architecture
Bespoke module size approximately 24x24 inches, bas-relief, multi-module pre-assemblies of GFRG, digitized 2010 by Gehry Technologies, from 1966 original tile by Erwin Hauer, installed in five stories high stairwell 2010Architect: Studios ...

interior glass panel
SMOKEGLASS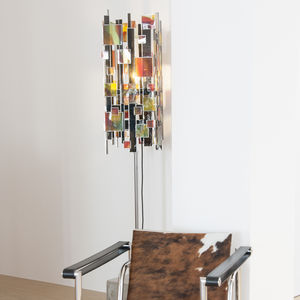 blown glass panel
STD 036
The STD from Art Glass Color® range are mouth blown glasses with intense shades, both used in interior design and creation & restoration of stained glass. They have the characteristics of a handcrafted ...
See the other products
Verrerie de Saint-Just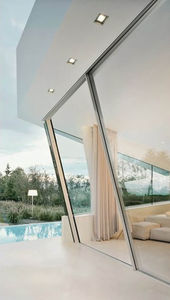 insulating glass panel
SKY-FRAME SLOPE
... breathtaking style. By sloping the glass panels at an angle, the Sky-Frame Slope adds a modern and striking quality to any property. When choosing a large glass sliding door, some customers ...
See the other products
Cantifix

patterned glass panel
LUXMAT®
... . Wall coverings and glass surfaces. Floors, stairs, entries. General furniture, tables, cupboards, changing rooms, shelves, lights and display cases Advantages: Guaranteed homogenous quality: we use a single source ...
See the other products
SEVASA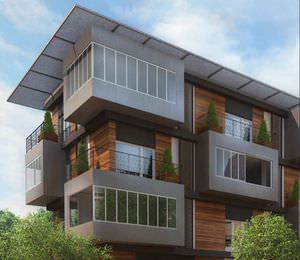 ... System Material : Aluminium - glass Used glass types : 4+20+4 Tempered Insulated Glasses Color opt. for profiles : Natural Anodised - RAL Color opt. for acc. : Plastic accessories are ...

solar control glass panel
IPASOL
High-end solar control glass Modern glass architecture places very high technical and aesthetic demands on the materials. The technical requirements for solar control ...
See the other products
Interpane Glas Industrie AG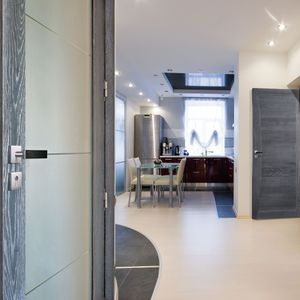 See the other products
ROZIERE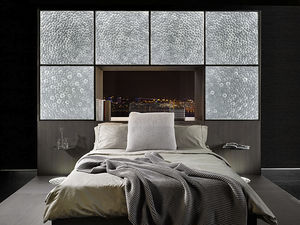 patterned glass panel
HYDROGENE by L. Kemper & P. Olah
... made from uniquely designed and crafted illuminated glass panels to decorate walls, floors, ceilings and other indoor as well as outdoor surfaces. Lasvits new Hydrogene system takes the synthesis of glass ...

laminated glass panel
DECORBLIND
... possible, in the color chosen by the customer. ButIral-glass adhesion is obtained by heat treatment and pressure. The product has the same transparency that any glass thickness. When broken glass ...
See the other products
Secrisa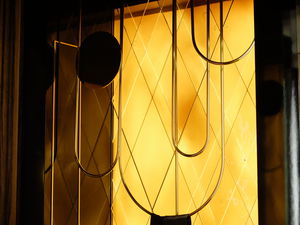 patterned glass panel
by TRISTAN AUER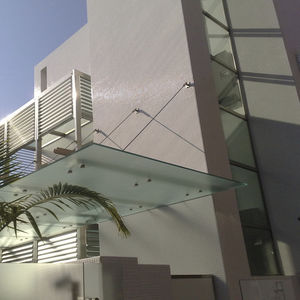 float glass glass panel
DECORFLOU® CLASSIC
DecorFlou is the stylish, versatile, practical and resistant glass, etched on one side. It is the ideal solution for multiple applications in architecture and furniture: glass doors, shower enclosures, ...
See the other products
OmniDecor

double-glazed glass panel
OKALUX HPI
the innovative high performance insulating glass module consists of a vacuum insulation unit specially developed by Dow Corning which is installed in the void between the panes of an insulating glass ...
See the other products
OKALUX

laminated glass panel
SNX 60/28
The SunGuard® eXtra selective range is the best solar protective glass Guardian has to offer to you. SunGuard SNX 60/28 helps to create a comfortable work and living environment. Thanks to its worldclass ...
See the other products
Guardian Industries Corp.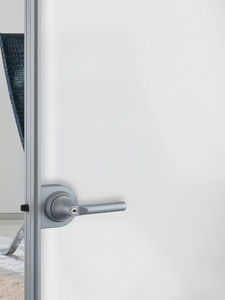 laminated glass panel
ECOSAT MAT
... more effectively. And it simplifies mounting the glass in a door. Safety is ensured by a plastic film (polyvinyl butyral or PVB) between the plates of glass: produced to the European ...
See the other products
VITREALSPECCHI SPA

interior glass panel
HSW75
... with total customization. Our Most Advanced Frameless Glass Wall System Ever A unique combination of aesthetics, flexibility, and ingenuity make the HSW75 our most advanced frameless glass wall ever
See the other products
NanaWall

float glass glass panel
SUPER WHITE
Scheuten Super White is extra clear float glass (with a low iron content) which is made at our float glass factory in Osterweddingen. The Super White glazing has a higher light transmission factor than ...
See the other products
SCHEUTEN SOLAR

patterned glass panel
BERMAN
... evocative and sustainable, Berman Glass editions is a series of signature glass textures created by pioneering glass artist Joel Bermanand exclusively manufactured and distributed by ...
See the other products
Guardian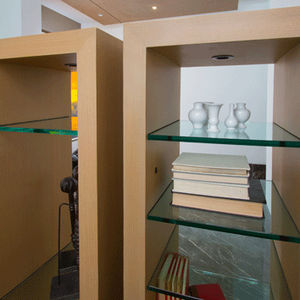 tempered glass panel
CLARO
Color: Transparent Thickness: 2 mm 19 mm Overview: Clear glass can be transformed into a safety product by applying a tempering or laminating process. Benefits: Visibility Natural Lighting Exterior protection Applications: For ...
See the other products
Vitro Cristalglass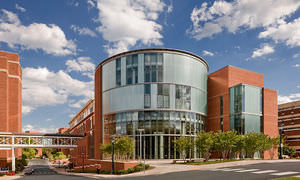 tempered glass panel
PILKINGTON PROFILIT™
Translucent Linear Channel Glass System The Pilkington Profilit™ system consists of self-supporting cast glass channels and an extruded metal perimeter frame. The end result is a wall that obscures vision ...
See the other products
TGP Architectural

No end of different ideas: printed glass elements bring colour and pictures to bathrooms and toilets. The dimensions up to 1 500 x 3 000 mm mean that there are plenty of design alternatives. The elements can be attached ...
See the other products
SPRINZ

laminated glass panel
CONTRAFLAM
... offers protection should the glass break. Contraflam® Structure is frameless for flush-glazed interiors and exteriors, allowing it to blend into the surrounding architecture. If there's a requirement for curved ...
See the other products
VETROTECH SAINT GOBAIN INTERNATIONAL AG