Glass railings
97 companies | 278 products
How to choose this product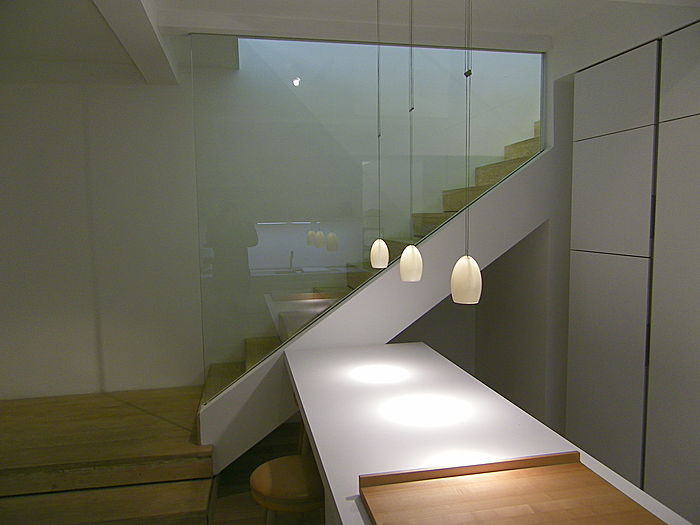 A glass railing (balustrade) is a safety barrier, which is suitable for many different environments. Its transparency maximizes visibility and light. On ArchiExpo, these items are arranged by properties such as complementary materials (stainless steel, wood, etc.) or intended use.
Applications
These railings are found in domestic, commercial and public spaces. They are used for a variety of applications, including balconies, staircases and around swimming pools. They also enhance light, visibility and surveillance capability in shopping centers, libraries and other interior settings.
How to choose
Consider glass thickness, transparency and safety features, including resistance to fire, shock, heat and vandalism. Choice also may be influenced by the quality, texture and color of the finish, such as frosted, sand blasted or printed. Determine maintenance and cleaning needs.

Ensure that handrails and other fixtures and fasteners are appropriate for the style of the surroundings. Streamlined designs using stainless steel have an industrial look, while frameless versions blend into many different environments.
Advantages
- Maximizes light and visibility
- Appropriate for different environments
Disadvantages
- Regular cleaning may be required