Glass tables
500 companies | 2310 products
How to choose this product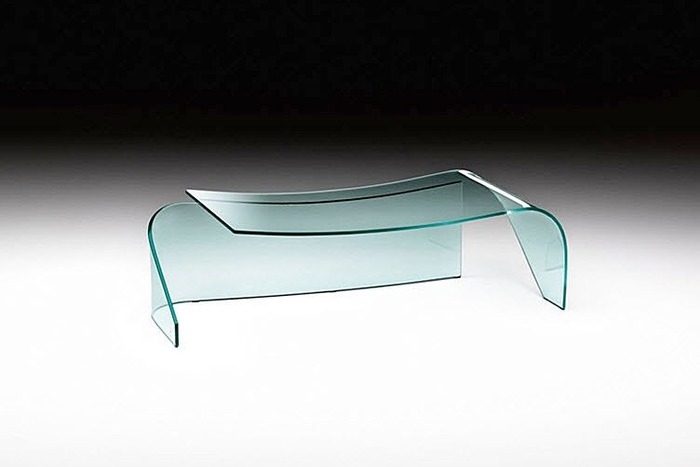 A glass table often consists of a glass top with a support in steel or another material. However, a growing number of designs are made entirely of glass. The finish can be transparent, curved, frosted or tinted, among others.
Applications
There are both indoor and outdoor models for commercial or home use, including dining, studying and display tables. A transparent version can increase the brightness and perceived spaciousness of small, dark rooms. Glass tables can normally be wiped clean and resist scratching better than acrylic and some other materials.
Technologies
Ordinary, annealed and tempered glass are commonly used. Tempered glass is harder, sturdier and less dangerous when shattered than ordinary glass.
How to choose
Consider how the style of the table accords with its surroundings. Transparent, color-tinted or frosted, each finish will alter the perception of the room in a different way. A transparent table may seem to disappear, while an opaque white glass model can constitute a striking centerpiece, appearing larger than other versions.

Consider the function, durability and safety of the finish. Often fragile and dangerous if shattered, glass may not be suitable for where children are present or in high-traffic environments where heavy use is likely. Tempered or similar glass which shatters into small pieces presents less of a safety hazard than ordinary glass, which breaks into large, sharp shards.
Advantages
- Easy to wipe clean
Disadvantages
- May be dangerous or fragile