How to choose this product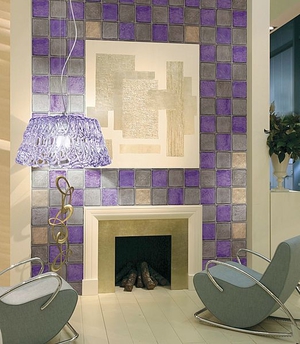 Glass tile is made from glass beads fused into a paste, to which a colorant is added. This produces vivid hues and visual effects due to its luminosity. It can be vitrified to improve toughness and reduce porosity. There is a wide range of colors; the finish may be polished, shiny, satiny, etc. Tiles range from 10 to 50 centimeters square, though rectangular and oval models also exist.
Applications
These tiles may be used on floors and walls in nearly any setting, though their impermeability and resistance make them ideal for bathrooms, kitchens and even swimming pool interiors.
Advantages
- Extremely tough
- Easy to maintain
- Great variety of colors and looks