How to choose this product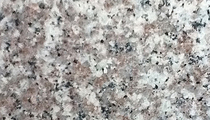 No synthetic surface can match the richness, thickness, brilliance, strength and quality of granite. This natural stone results from the cooling and crystallization of magma over millions of years. It has exceptional longevity and is easy to clean with a sponge and glass cleaner.
Technologies
Granite comes in more than 500 naturally occurring colors and patterns. There are three principal finishes. Traditional polished granite is smooth, shiny and easy to maintain. Honed granite is smooth and satiny. Brushed or antiqued stone results in an irregular, non-reflective surface.
Advantages
- Hard and durable
- Resists impact, heat and staining
- Hygienic