How to choose this product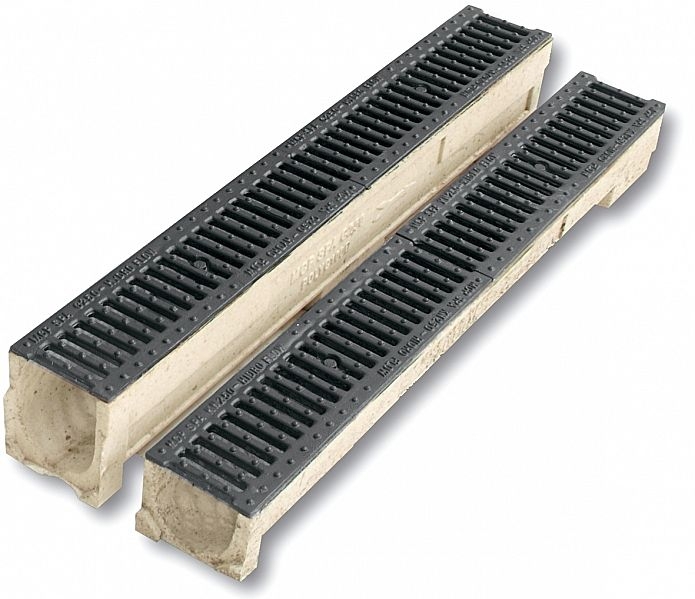 A grated drain channel, or trench drain is embedded into the ground and designed to remove surface rainwater or industrial wastewater, usually in exterior environments. On ArchiExpo, these items are categorized by properties such as material or intended use.
These channels are found in a wide range of exterior settings to drain rainwater or industrial wastewater, including around public buildings, green spaces and swimming pools, and in driveways and roadsides. Specifications vary with specific use. For example, drains designed for roads may have to support heavy vehicles and withstand a wide range of chemicals. Some have easily removed grates and dirt traps to facilitate maintenance.
Popular drain channel materials include PVC, stainless steel, concrete and polymer concrete.
Ensure that the drain is suitable for its intended use and complies with applicable local and international regulations. For example, a drain channel for a swimming pool may be very different from that for a road. Consider installation method and the presence of guarantees or warranties. Other factors include the type and volume of water it must handle, resistance to chemicals and ease of cleaning and maintenance.