How to choose this product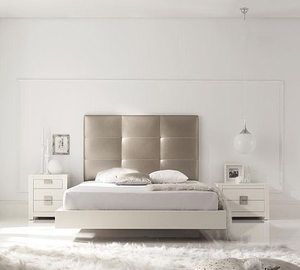 The headboard prevents the sleeper's head from striking the wall and keeps pillows from falling. It also highlights the aesthetic qualities of the bed and the room itself. Some models also function as a nightstand, holding books, cell phone, alarm clock, lamp or other items. ArchiExpo classifies headboards by style, including traditional, classic, modern and design.
Technologies
This furniture can be made of cast iron or other materials, but most are of solid wood, often carved, padded or covered to enhance comfort and beauty.
How to choose
The headboard's size and proportions should correspond to those of the bed. Personal taste will determine choice of materials and colors, though they should harmonize with the rest of the bedroom furniture.