The Online Architecture and Design Exhibition

vinyl wallcovering
VINYL ARROWROOT - 3684
Color Cake Batter Bolt Size 30 Yard Bolts Minimum order 15 YARDS Order increment 15 Yards Width 52-54 Inches Untrimmed Fire Rating ASTM E84 Class A Maintenance Type II Washable Shipping Class B Horizontal Repeat n/a Vertical Repeat n/a
See the other products
Phillip Jeffries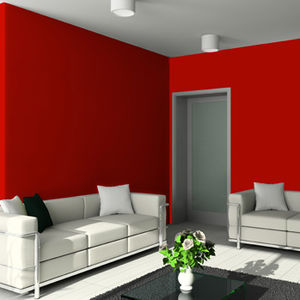 polyester wallcovering
COLOUR
Material : Polyester knitted fabric coated with polyurethane (PU) Width : 2 m / 3 m / 4 m / 5.10 m Weight/m² : 250 gr Thickness : 0,3 mm Appearance : Matt, smooth and uniform Colours : 25 Packaging : Cut to measure or in roll (50 m) Printable ...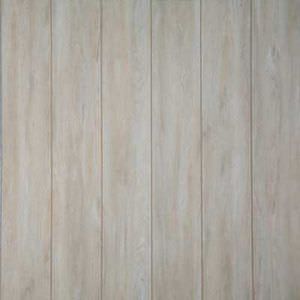 wooden wallcovering
LILY MIST
... quot; x 48" x 96" Category: Decorative Available At: The Home Depot Merchant Item #: 969589 Substrate: MDF UPC: 0-81999-55767-6 Certifications: SFI* and ECC* Mobile Home: No
See the other products
Georgia Pacific

home wallcovering
CHILDRENS PARADISE by Harald Glööckler
The second collaboration of Harald Glööckler and marburg wallcoverings abducts the viewer to a sheltered, carefree happy childhood. We are met by colorful little birds with crowns and pearls, a lovingly drawn frog prince, ...
See the other products
Marburg Objekt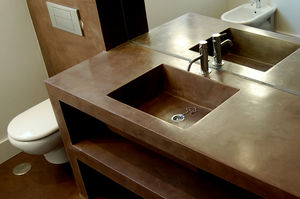 concrete wallcovering
NOTTE : TRAMONTO
Microcemento® is noble and versatile and enables you to create distinctive spaces covering floors and walls uniquely. Applying Microcemento® confers quality and distinction on spaces and the product's ductility makes it applicable vis-à-vis ...
See the other products
topcret, s.l.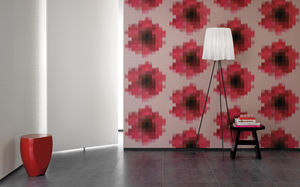 Product No.: W117-02 In a digital print the spectacular design of a screened poppy flower in different and very gradual colours is applied to the base RAFIA. Composition: Width: 68 cm
See the other products
SAHCO

vinyl wallcovering
SUPERGRAPHICS
Supergraphics combine functionality with aesthetics. DanSigns team of graphic designers are experts in creating supergraphic which can solve functional and practical challenges and integrate them as an element of art in the architecture ...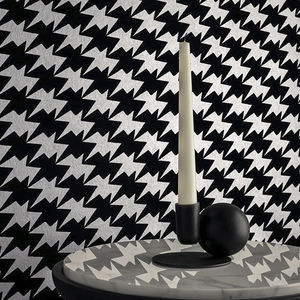 home wallcovering
ZIG ZAG BIRDS
... contrast between printed ground and flocked motif adds to the intrigue of this striking wallcovering." – Jordan Mould Collection Kirkby Design x Eley Kishimoto Wallcoverings Roll Width 68 cms ...
See the other products
Kirkby Design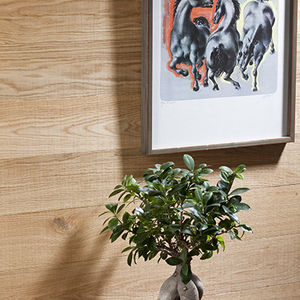 Inside WALL COVER french oak factory-finished full strip, ready to lay Thickness: 11,5mm Widths: 140 mm Lengths: 1 800 mm (ou autres), avec rainure languette, fixation par clips Top layer: 2 mm, support HDF
See the other products
CHENE DE L EST

polyester wallcovering
COTHEM 204
130 cm width 100% Polyester - 412 gr/M2
See the other products
Henry D'Elkin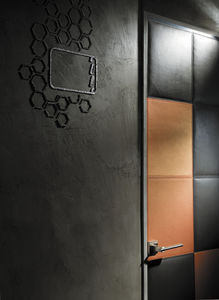 DOOR: 12 TOP STITCHED LEATHER TILES -Wall: waxed concrete which can be customized with an embossed pattern. Several colors.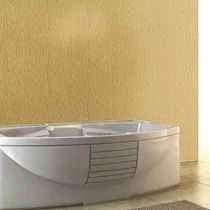 fabric wallcovering
REVELATION
Color takes shape with our new patented product line, "REVELATION!" REVELATION is a classic fiber glass fabric with flocked pattern structures. This pre-coated/pigmented fiber glass fabric is painted with dispersion, latex or acrylic ...
See the other products
LECO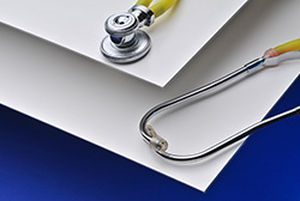 PVC wallcovering
MARVEC FS BIO
An innovative antibacterial technology in Marvec FS Bio, PVC sheet is setting standards in hygienic cladding. The antibacterial active ingredient is a silver glass matrix which provides dual biostatic and biocidal action and is 99.9% ...

solid wood wallcovering
UBW263
UBW - 15 Wood For Wall Cladding European Birch, Sanded, Natural Oil Finish Variations in structure and color are characteristics of wood
See the other products
Unique Bespoke Wood

polymer wallcovering
BIO-E/P1
TECHNICAL CHARACTERISTICS: BIO-E/P1 is a breathable mortar in FENIX NHL 5 certified natural hydraulic lime and dolomitic aggregates, specifically designed for machine application, suitable for the creation of plasters for interiors and ...

vinyl wallcovering
GILDED LINEN
The blended softness of a woven textile. Gilded Linen looks back to a hand-crafted tradition and moves forward with a mottled effect with the glimmer of colorful hope. Material: Vinyl Width1: 54 IN (1.37 M) Type / Fire Rating: Type ...
See the other products
Koroseal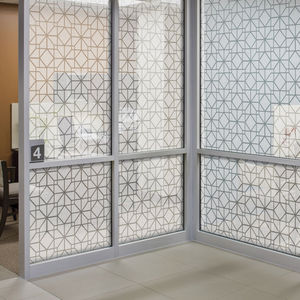 vinyl wallcovering
PRIVACY SCREENING
Example of simple privacy screening using white ink on clear polyester window film. Altering the opacity of the white ink yields varying levels of privacy.

wooden wallcovering
GVS-474-16
Decapato Green habitat proposes new Boiserie to match the meadow. Applicable in anycontext: Residential; Commercial or Contract, the Green Habitat finishes will immediately createrefined and design environments, using the NATURE charm.
See the other products
green Habitat

Capri dynamic shades of orange, green, and brown are accented by a square texture pattern with silver metallic highlights. Symmetric Block Applications Rectangles 11.5″ x 15.5″ 11.5″ x 23.5″ 15.5″ x 23.5″ 23.5″ x 46.5″ Squares 11.5″ ...
See the other products
Vahallan Papers

vinyl wallcovering
KUSA | SHITAKE
"Textured Graphic with an Earthy Hand" -- Kusa's textured pattern takes on alternating movement and modern geometrics. A subtle emboss pairs with metallic highlights in 13 dynamic colorways. The result is a bold design that will make ...
See the other products
MDC Wallcoverings

leather wallcovering
BISANZIO : CREAM
Bisanzio's elegant hexagonal geometric design is ideal to decorate luxurious settings with refined taste. The embossed pattern creates a beautiful three-dimensional effect that enhances the natural suppleness of leather and its unique ...
See the other products
Studio Art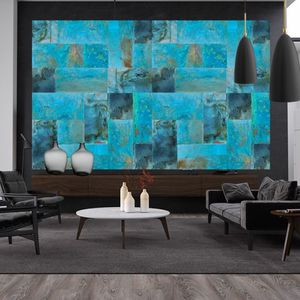 metal wallcovering
COPPER JADE BLUE
Patinated full copper sheet 0.5mm ( 0.020") thick. Wall tiles available in sheets : -25x25cm / 9.84"x9.84" -25x50cm / 9.84"x 19.69" -50x50cm / 19.96"x19.96" -50x100cm /19.96"x39.37" -20x100cm /7.87"x39.37" -100x200cm ...
See the other products
Lost Cowboys.com

vinyl wallcovering
FDN 5409
Category: Wallcovering Material: RAMPART Wall Protection Collection: RAMPART Design: WG Design Studio – Physical Properties Content: 100% Vinyl Backing: Osnaburg Finish: Surcoat stain- and abrasion-resistant ...
See the other products
Wolf-Gordon

stone wallcovering
DESIGN CUSPIS
3D sensations.Geometric shapes in more dimensions. In a little space it furnishes and decorates. Modern Style and colour games.
See the other products
BIOPIETRA

vinyl wallcovering
RIPPLE
WIDTH: 132-137CM ROLL LENGTH: 27.4LM TYPE: FABRIC-BACKED VINYL WALLCOVERING FIRE RATING: CLASS 0 & 1 TO BS476, PARTS 6&7, B-S2,D0 TO BS EN 13501, CLASS A (ASTM E-84)
See the other products
Seltex