How to choose this product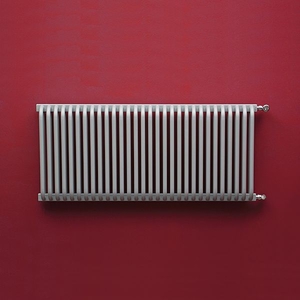 The hot-water radiator is fed by a boiler, a heat pump or a solar hot-water heating system. Hot water circulates through all the radiators in a home or building, heating living spaces slowly, but steadily. This type of installation is also known as central heating.
Applications
Such radiators can be installed in any building with a central heating system and pipes designed to feed radiators.
Technologies
This radiator heats via convection and radiation. It is usually in the form of tubes, plates or flanges designed to maximize the area of heat exchange with the ambient air. Most are made of aluminum, steel or cast iron.
How to choose
The volume of the space to be heated is the primary criterion of choice. Radiator design also can be an important factor. The large range of models runs the gamut from traditional vertical tubes to highly original configurations, including streamlined, contemporary designs.
Advantages
- Good heat retention
Disadvantages
- Requires periodic purging