The Online Architecture and Design Exhibition

polyester wallcovering
RABANE : CULTE
Raffia threads claiming their artisanal origins, woven in contemporary graphics. Warm walls that we love to watch as much as touch and that remind us how beautiful natural materials are. Raffia aspect weave, pasted on non woven backing, Laize ...
See the other products
Elitis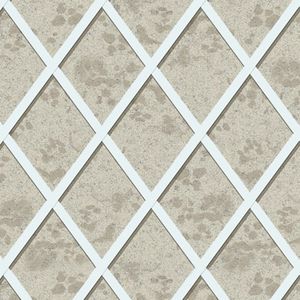 fabric wallcovering
TAKES THE STAGE : MIRROR TRELLIS
... sold in the traditional format and can be used on its own or it can be combined with "Mirror Trellis Panel" to break up the interior space or to frame an architectural feature. Available in one colourway, printed on metallic ...
See the other products
JIM THOMPSON

vinyl wallcovering
MANDOLIN
Specifications Color Number – A181-661 Color Name – Rustic Earth Width – 52/54 in (132/137 cm) Backing – Osnaburg Installation – Reverse hang / Random Weight – 20 oz/ly (452 gr/m²)
See the other products
Versa Wallcovering

fabric wallcovering
ARTISAN
... The wallcovering is made of pure, natural materials, from minerals and grasses to tropical plants. Experienced artisans pleat, weave and dye with boundless passion and patience. They turn these materials by hand into ...
See the other products
ARTE

vinyl wallcovering
GLITTERIN'
52" Type II • 20 oz. Total weight: 20 oz. PLY/13.3 oz. PSY Backing: Osnaburg Width: 52" Repeat: N/A Match: Reverse Random
See the other products
Symphony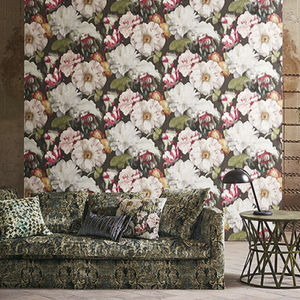 vinyl wallcovering
HERBARIA
... atmospheric still life paintings. Herbaria is digitally printed on a luxurious vinyl wallcovering and beautifully embossed for added depth and texture. Collection Herbaria Wallcoverings
See the other products
BLACK EDITION

vinyl wallcovering
AGUA DE POZO
See the other products
Glamora

ceramic wallcovering
Handmade ceramic 10x10
Handmade ceramic is that dimension 10x10 cm It can be used as wall and floor covering in anywhere. Available 30 different color varieties. It can be produced you wanted colors.
See the other products
Egem Mozaik Dizayn San.Tic.Ltd.Şti.

concrete wallcovering
LIBRA
See the other products
StoneLeaf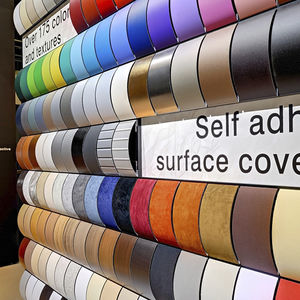 vinyl wallcovering
MILAMENT®
milament series 1,000 - 4,000. There are 66 neutral, muted and brilliant colors, as well as the metallic look. The films have a permanent self adhesive backing. Width of 1020 mm 0.20 Mm thick Roll length 25 m Flame retardant to DIN 4102 ...
See the other products
MBA-Design & Display Produkt

fabric wallcovering
COZY BED FELLOW™ by David Rockwell
Bed Fellow is the ideal companion. The simplicity of superior woven, heathered wool creates an effortless backdrop to any interior. The perfect complement to any Cozy design.
See the other products
Maya Romanoff

home wallcovering
PARALLELE FROISSE : 70020198
COLOR : Gris COMPOSITION : Tissage sur intissé WIDTH : 43.31 in LENGTH : Sold by linear meter WEIGHT : 310 gr/m²

concrete wallcovering
BATHROOM FURNITURE
Interior and exterior floors, walls and objects Manually smoothed to give the material various aspects 71 mineral colours For all sound and rigid surfaces: tiles, cellular concrete, chipboard, plasterboard, concrete, ...
See the other products
Marius Aurenti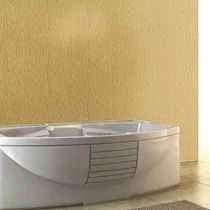 fabric wallcovering
REVELATION
Color takes shape with our new patented product line, "REVELATION!" REVELATION is a classic fiber glass fabric with flocked pattern structures. This pre-coated/pigmented fiber glass fabric is painted with dispersion, latex or acrylic ...
See the other products
LECO

wooden wallcovering
WALNUT BURL
... / Class A Vertical Repeat: Horizontal Repeat: Hang: In Numerical Sequence Backing: Five-Ply Brand: Arbor™ Wood Wallcoverings

vinyl wallcovering
SHOOT THE BREEZE
Shoot the Breeze custom graphic shown on clear polyester window film.
See the other products
4walls

stone wallcovering
DESIGN CUSPIS
3D sensations.Geometric shapes in more dimensions. In a little space it furnishes and decorates. Modern Style and colour games.
See the other products
BIOPIETRA

A newly finished wall with a simple structure and infinite possibilities ADVANTAGES Dry and fast wall finishing Also suitable for renovation and remodelling projects Durable materials EXECUTION Anodised aluminium profile (21 mm thick) ...

vinyl wallcovering
AMAY: CASCADE
... visual interest and versatility. The sophisticated palette of 13 resourceful colors provides an appealing answer for multiple interior requirements. Amay is a Type II in-stock pattern. Price Code I Pattern Color: Cascade Type: ...
See the other products
USVINYL

fiber-reinforced concrete wallcovering
SILBONIT PER INTERIOR DESIGN
Born to be applied in external facade cladding, Silbonit panels also have many uses in internal environments. Natural raw materials used in production processes give the boards a special shape thanks to which they are greatly appreciated. ...

natural cork wallcovering
PRIMECORK
This rich natural cork skin provides a classic look to the interior walls of any space. Its warm and comfortable look makes it compatible with every decoration style, from the modern to the very traditional. This natural ...
See the other products
Muratto

natural cork wallcovering
AALBORG
Using cork tiles for indoor wall coverings is an option that makes sense: you improve the conditions of thermal and acoustic comfort, and you choose an exclusive and natural decoration. The range of patterns and colours ...
See the other products
supracork

tertiary wallcovering
QUASAR
Quasar is a high-tech granite made from natural raw materials. A complex thermo-molecular process is used to create a stone with a stunning high-gloss, pure white surface and technical properties which open up entirely new dimensions. ...

marble wallcovering
WEAVE by Raffaello Galiotto
The marble surface is marked with graphics with bi-colored or three-dimensional effects. Workmanship: Graffiti, inlay or bas-relief.

concrete wallcovering
MASTERS : MDM12