Interlocking lozenge roof tiles
2 companies | 2 products
How to choose this product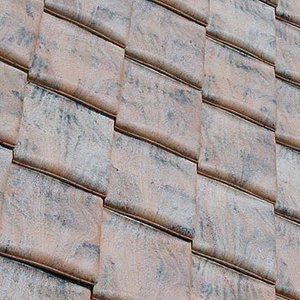 The lozenge tile is an ancient variety of interlocking tile. ArchiExpo features many types of terracotta tiles, including Spanish, flat and interlocking tiles. There are many configurations and colors. They are often further divided into large and small units.
Applications
These terracotta tiles are ideal for sloping roofs.
Technologies
These tiles are rhombus-shaped. Their edges lie at a 45° angle to the horizontal and to the slope of the roof. They are different from lozenge-patterned interlocking tiles.