How to choose this product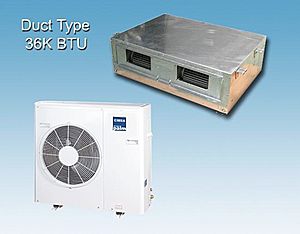 An inverter air conditioner saves energy and can be adjusted according to outside temperature and interior comfort needs. ArchiExpo offers wall-mounted, floor and other inverter models. There is also a wide selection of monobloc and split system air conditioners.
Technologies
The inverter system reaches desired temperature more quickly. Continuous, variable-speed operation avoids excessive energy consumption at start-up and offers users a constant, comfortable temperature.
Advantages
- Comfort and energy savings
- Increased durability over other systems
- No noise
- Steady temperature
Disadvantages
- Higher initial cost than reversible systems