How to choose this product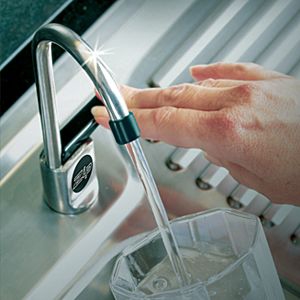 Kitchen faucets have evolved slowly. Manufacturers have focused on bathroom fixtures over the past 15 years. Nonetheless, high-end kitchen versions have gained ground. The specialty kitchen faucet is still considered an extra, the final touch in the kitchen.
Technologies
Convenience options include a thermostat, an aerator and wall mounting. Some models have retractable spouts at the end of a small hose, facilitating washing in and around the sink.
How to choose
Choice will depend on kitchen decor, available space and sink size. Wall-mounted faucets save space in confined areas, but if the spout is too high above a small sink or too large for it, splashing will result.
Advantages
- Easy handling and temperature control
- Facilitates cleaning
- Optional hose extension