How to choose this product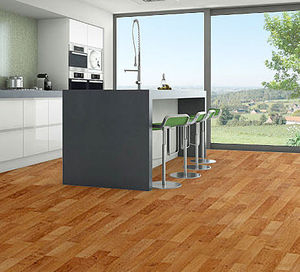 The interlocking panels of laminated or stratified flooring are formed of a synthetic core with a wood-finish surface. ArchiExpo offers a wide variety of such flooring imitating chestnut, oak, cherry, birch, spruce, beech, pear, ash and other woods.
Applications
This flooring is used in all types of interiors, including housing, offices and stores.
Technologies
Laminated flooring is available as rigid interlocking panels of about 20 by 130 centimeters. The panels are made of synthetic resin and finished to resemble wood. They are laid over a foam layer.
How to choose
Since many finishes are available, this flooring can be chosen to match nearly any decor.
Advantages
- Reasonable cost
- Easy, rapid installation
- Easy maintenance
Disadvantages
- Not real wood
- Limited durability