Leather armchairs
381 companies | 1770 products
How to choose this product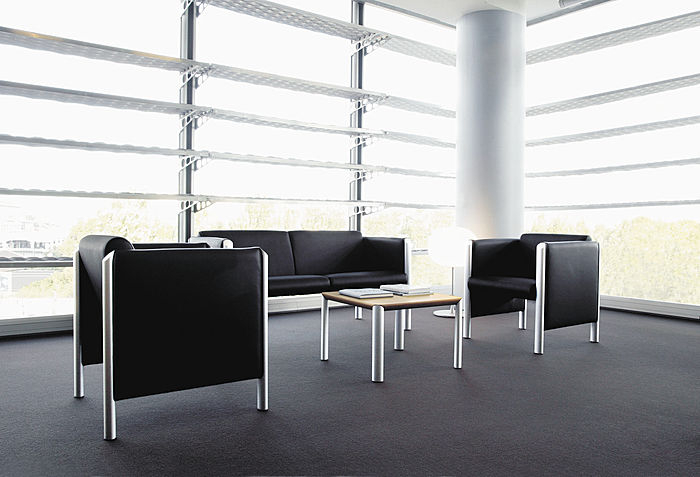 A leather armchair has upholstery offering several advantages over other textiles. It ages well, is tougher, less likely to tear and retains its color. Style, including contemporary or traditional, and structure may vary.
Applications
Such chairs may have adjustable armrests, backrest and/or footrest. Some include built-in storage, a massage function or other features.
Technologies
Stainless steel, thermoformed plastic, hardwood and other materials are used for frame construction. This may be an exposed, skeletal frame or a rigid structure hidden by the leather upholstery. Top grain leather, its surface layer, is more durable and supple than split leather, the layer underneath.
How to choose
Style, finish, quality, comfort and dimensions are just some of the factors to take into account. Consider the chair's volume and whether the style fits into the environment. Avoid overcrowding by leaving enough space for circulation and leg room.

Chair characteristics should fit intended use. For example, stain- and tear-resistant leather is advisable in commercial applications where the chair may be subject to hard use or spills. Although natural leather is more comfortable and offers a superior finish, high-quality imitations can constitute an affordable alternative.
Advantages
- Durable
- Ages well
- Superior comfort
Disadvantages
- Expensive