How to choose this product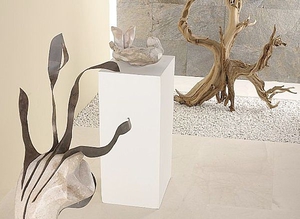 Limestone tile consists of sedimentary rock slabs composed of calcite and other minerals, which confer particular characteristics, such as color and surface quality. Its relative softness requires stain- and waterproofing at installation.
Applications
This tile's typically pale tonalities and overall look make it equally suitable for rustic and modern decors. However, its lack of weatherproof qualities limits its outdoor use.
Advantages
- Easy to work
- Warm look
Disadvantages
- Requires stain- and waterproofing
- Limited outdoor use