Luminous mirrors
77 companies | 202 products
How to choose this product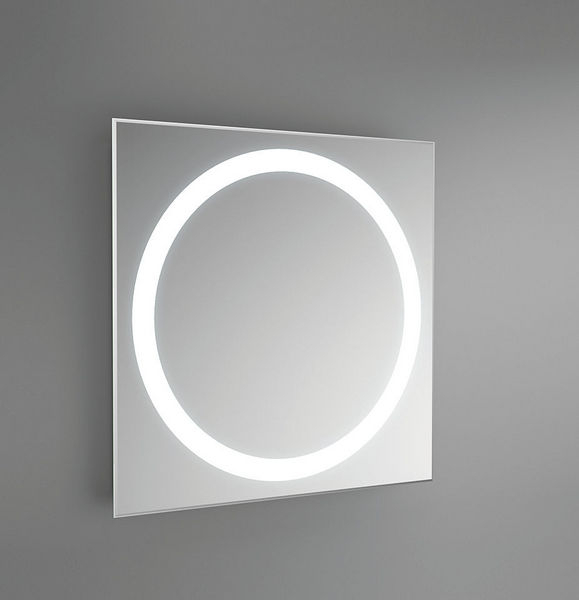 An illuminated mirror has integrated lighting to aid in shaving or applying makeup. Bulbs can be fluorescent, incandescent or LED. An illuminated mirror may be a wall-mounted, counter-top, portable or floor model. On ArchiExpo, such items are arranged by characteristics including style, material or features.
Applications
As well as facilitating personal care tasks, these mirrors can help create a pleasant room ambiance. Some models are combined with a television, radio, clock or even an ironing board. Some functions are especially useful in homes, hotel rooms or other commercial settings with limited space.
How to choose
Decide whether the mirror will serve a specific function or as ambient lighting. Personal care models should have well-positioned illumination reproducing daylight as closely as possible. LEDs are an energy-efficient example. Incandescent bulbs emit yellowish light and consume more energy.

Consider how the style harmonizes with the space. There are minimalist geometric designs, as well as those with particular motifs or unusual forms. Wall-mounted models must not be too heavy for the supporting structure. Those made with safety glass or tempered glass minimize the risk of injury if the mirror breaks. Determine ease of maintenance, including replacing the bulbs.