Metal staircases
8 companies | 8 products
How to choose this product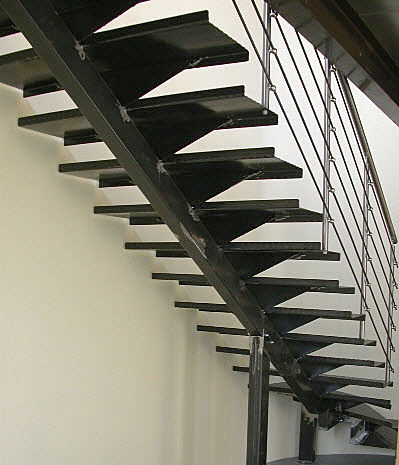 A metal staircase can offer advantages over other types. Stainless steel and aluminum are lightweight, durable and resist corrosion. Malleable metals can be used to create curved handrails or other interesting forms. Prefabricated models are economical. Other materials are sometimes added to a metal structure to improve visual, acoustic and tactile qualities.

On ArchiExpo, these stairs are arranged by properties such as type (e.g., straight or spiral) or metal.
Applications
Such staircases are suitable for both interior and exterior use. They may be functional and/or decorative, including prefabricated models designed for maintenance access or emergency escape. Folding or retractable versions are sometimes used for loft access in confined areas.
How to choose
Consider available space and the possible need for a spiral or semi-circular model. The staircase should suit its intended use and comply with local regulations. For example, a maintenance staircase may have to meet specific requirements. Verify appropriate handrail, tread and riser dimensions.

If form is important, consider how the finish will fit with the surroundings, whether the stairs need to let light pass through, be soft or sound absorbing. A metal structure with glass steps may maximize light transmission, while wooden treads reduce noise and add a natural quality.