How to choose this product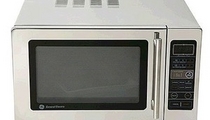 The microwave oven has changed cooking habits significantly. It can defrost, reheat, cook and, in some models, brown and crisp.
Technologies
Standard microwaves can defrost, reheat and cook various dishes. Convection models combine both microwave and traditional cooking, enabling them to crisp, toast or grill foods.
How to choose
Choice will depend on available space, capacity and installation location. If mounted low in the kitchen, the door can be hinged at the bottom. If mounted higher up, it should have a side-hinged door, since a bottom-hinged door might block the user's view; it should not be too high for safe, easy use.
Advantages
- Cooks quickly
- Easy to clean
Disadvantages
- Small capacity