Mirrors
506 companies | 2305 products
How to choose this product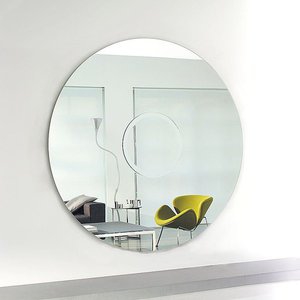 A mirror has a highly polished surface capable of reflecting an image.
ArchiExpo offers mirrors of varying characteristics, including wall, full-length, table and illuminated models. They come in a range of styles, such as traditional and contemporary.
Applications
Mirrors have become significant decorative elements in bathrooms, entries, living rooms and other settings.
Technologies
Today, high-quality mirrors are made by applying a layer of aluminum and one of copper or lead to the back of a fairly thick sheet of glass. This is called "silvering." Illuminated mirrors are usually fitted with LED, neon or compact fluorescent lighting.
How to choose
Choice will depend on the decorative style of the home, be it traditional or modern, simple or elaborate. There are models suitable for every room in the house, including entry, living room, bedroom and bathroom. They are both practical and decorative, their frame material, style and color suggesting a certain aesthetic. Size, shape and proportions are also important criteria. A mirror can brighten a dark room and give the impression of increased space, reflecting objects and lighting.