How to choose this product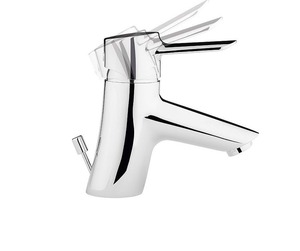 The single-handle faucet uses only one handle to control both water temperature and flow. The handle has minimum and maximum flow positions. Some public washrooms are equipped with single-spout faucets activated by an infrared mechanism without a handle. ArchiExpo offers both bathroom and kitchen versions of this device.
Applications
These faucets are found in public and private bathrooms, as well as home and commercial kitchens.
Technologies
Such faucets offer several advantages. Traditional models have an aerator to save water and reduce splashing. Thermostatic versions maintain water temperature once a preset level is reached. These are especially common in bathrooms. Non-aerated models are the most fashionable, but use more water.
Advantages
- Temperature control
- Easy to use
- Easy to clean
- Flexible extension option