The Online Architecture and Design Exhibition

bioethanol fireplace
NEMO FB by Henk Heres
Height 59,6 cm Width 59,6 cm Depth 19,5 cm Weight 28 kg Material body Powdercoated steel. Material housing Powdercoated steel. Material burner Brushed stainless steel. Material cover Brushed stainless steel. Details burner Removable, ...
See the other products
Safretti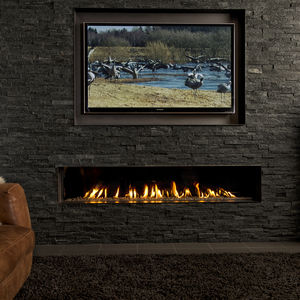 gas fireplace
TRIMLINE 170
Extreme wide front gasfire with double burner system and standard ECOMAX remote control. Standard with logset fuel bed, optiona with pebbles, carrara or basalt stone fuel bed. Additional black glass interior.
See the other products
ThermoCet BV

bioethanol fireplace
MURO by Sebastian David Büscher
... glass fibre reinforced concrete in a purist form, and combined with fine stainless steel and glass, MURO is the minimalist fireplace for bioethanol. The material and the form make it suitable for a variety of locations ...

bioethanol fireplace
LOUNGE
See the other products
direct cheminée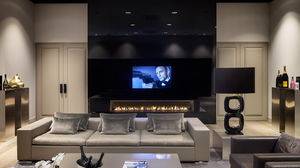 ... designer interior is brought to life by this modern designer fireplace with a 2.6m wide opening that incorporates an amazing 2.4m wide dancing flame burner (ribbon fire). This particular designer fireplace ...
See the other products
Modus Fireplaces

bioethanol fireplace
VALENCIA
The Valencia is a contemporary unique recessed fireplace with its due bio-ethanol burner concept, providing malting flames that seemingly dance with one another. When lit, the Valencia creates a breathtaking ambiance ...
See the other products
Moda Flame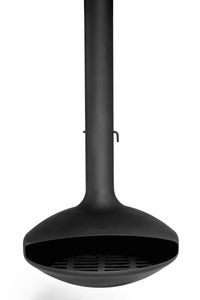 wood-burning fireplace
THE AETHER
... This is is a suspended fireplace, securely connected in your roof space. It can be used as a modern indoor fireplace or to create a unique focal point as an outdoor fireplace on a patio, ...
See the other products
Aurora Wood Fires

wood-burning fireplace
ROULETT
Description: Design of elevoled or against-the-wall fireplace, 3 mm thick.
See the other products
FUGAR

This bio fireplace can be placed in the middle of a room, since the burning fire can be seen from both sides. It can be equipped with a 5L, 2,5L or 1,5L burner. Black or white lacquer finish . Secure firewal optional ...
See the other products
Vulcania

gas fireplace
GSS48 / GSS48ST
The Napoleon Galaxy™ See Thru Outdoor Gas Fireplace is truly unique with a linear, sleek modern design adding to the excitement of outdoor living. Napoleon's Galaxy™ See Thru outdoor linear gas fireplace ...
See the other products
Napoleon Gourmet Grills

wood-burning fireplace
VIENNA
In front of the crackling fire you sink into the sounds of the Vienna Opera. This fireplace model is available as open or close fireplace.
See the other products
IBC Heiztechnik

wood-burning fireplace
SAONA
Specifications* Dimensions (mm) : 1300 x 550 x NC Weight (kg) : 180 Temperature smoke (°celsius) : Firewood length (cm) : 50 Opening loading (cm) : 75 x 43 Diameter connection (mm) : 250 Reserve ash : Oui Setting air inlet : Non *Data ...
See the other products
FLAM N' CO

wood-burning fireplace
SJOA MED BLAD HJØRNEPEIS
... soapstone fireplace. Looking for a fireplace no-one else has? We can customise a soapstone fireplace to your wishes. We give you the solution you need. We make open-hearth ...
See the other products
GRANIT KLEBER AS

bioethanol fireplace
AERIS
The Aeris contemporary fireplace is a suspended design piece that incorporates full adjustability in a modern hanging fireplace. The hanging pole is adjustable to six different heights with 360° rotation.
See the other products
Cocoon Fires

bioethanol fireplace
AMSTERDAM
ART. BIO80AM DIMENSIONS (cm) LxPxH 80X40X60 PESO 50 Kg
See the other products
Petra Design s.r.l.

wood-burning fireplace
LANDSCAPES by Joana Coutinho

wood-burning fireplace
SMOKESTACK
Smokestack is a fireplace inspired by the archetypical factory chimney. Product code: SM 10.01 Availability: In Stock Color: Rust Material: Corten steel Dimensions: 50 x 198 (ø x h) cm Weight: 60 kg

... between architecture and art. A fireplace is almost always the focal point of a room, so selecting the right style and color for your sandstone fireplace is the key. We are pioneers in offering sculptural ...

wood-burning fireplace
21380
See the other products
SPINI

wood-burning fireplace
RIVA
The Riva collection offers comprehensive solutions for the living room, bedroom, and study. Its special hallmark is how it balances two classic materials of the Italian tradition: wood and mother of pearl, used to create striking harmonies ...

bioethanol fireplace
FIRE MACHINE
The most stylish freestanding fireplace box you will ever find, our fire machine is designed to house a small bioethanol burner. This polished brass and black chrome finished steel box design reigns supreme. Materials ...

wood-burning fireplace
PRM9B
Statue in reconstituted stone. Moulded and wheathered by hand. Details ​ H. 106 x L. 125 x P. 25 cm - 150 kg - 3 elements on 1 palette 80 x 120 cm
See the other products
Pierres & Terres de France


wood-burning fireplace
DECORAN® JADE POLISHED
Design is the appropriate combination of materials in order to solve a problem.

Thors Fireplace is made of steel type S37. We most often work with the following sizes: Ø: 0.7 m., 1.0 m., 1.3 m. eller 1.5 m. or we can make it to suit individual needs.
See the other products
THORS DESIGN