How to choose this product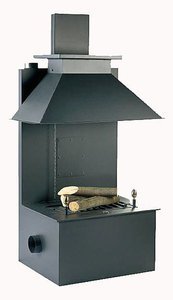 An open hearth fireplace has an open firebox without doors, though there is sometimes a screen to prevent sparks from flying into the room.
Technologies
Such fireplaces heat by thermal radiation, either direct or reflected off the walls and base of the firebox. They are made of special fireproof materials designed to store heat and to release it into the room even hours after the fire has gone out.
How to choose
As with closed fireboxes or inserts, choice will depend on the type of fireplace, including central, corner, two- or three-sided. Fuel type is another important factor. Most open hearth fireplaces burn wood, but some models are designed for gas, wood pellets or multiple fuels.
Advantages
- Tradition
- Charm
- Variety of models
Disadvantages
- Low heat output
- Accident risk