The Online Architecture and Design Exhibition

protective paint
K81 PROFESSIONALE LUCIDO
WATERBORNE MASONRY ENAMEL GLOSSY Enamel that is suitable for indoor and outdoor painting of artefacts, it is waterproof, easy to apply, ideal for professional use as it has high compatibility and adhesion, filling power ...
See the other products
CAP ARREGHINI

Give your walls a tough and durable finish with Asian Paints Interior Wall Finish - Lustre. When applied with a roller, the paint leaves a characteristic lustrous pattern that you're sure to love.
See the other products
ASIAN PAINTS

decorative paint
PERMANIZER®
... coverage* Exceptional adhesion Excellent tannin stain and early moisture resistance Paint and primer in one Mildew and algae resistant on the paint film SidingSafe® color technology ...
See the other products
PORTER PAINTS

decorative paint
EVERLIFE
Premium quality choice for interior/exterior use Provides a tough & durable high gloss finish Ideal for multiple uses Apply to almost any surface White latex primer available
See the other products
California Paints

decorative paint
ANTICANDO
... yields special antique effects. ANTICANDO is available in two versions: ANTICANDO 300 for indoor use and ANTICANDO 600 for outdoor use. After application, the decorated surface remains breathable, washable and may be painted over.
See the other products
VALPAINT

acrylic resin-based paint
RURECOAT 1
RURECOAT 1 is a single component paint in aqueous dispersion based on high reticulation resin, used for the superficial impregnation of concrete.

decorative paint
NOVOKRIL
Waterbased premium paint with mildew resistant properties. Based on high flexibility and adherence pure acrylic copolymers that create a water resistant film, while preserving the permeability. Indoor or outdoor ...
See the other products
JUNO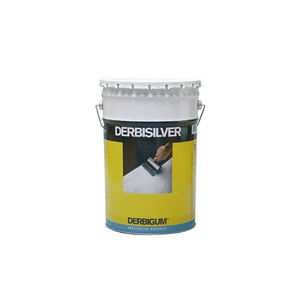 bituminous paint
DERBISILVER®
DERBISILVER is a bitumen-based aluminium paint for surface protection and finish, designed for application on bituminous waterproofing membranes. Advantages Improves aesthetics of a recently laid waterproofing ...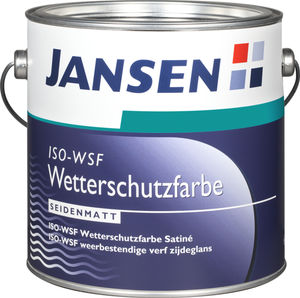 Range of uses For painting wood and weather-proof wooden materials outdoors subject to hard use (wooden facades, fences, palisades, balustrades), hard PVC and galvanised sheet metal (gutters and downpipes). Product ...
See the other products
jansen

decorative paint
ANCORFER'O
Water-based protective and decorative paint for metals and all standard building substrates. Interior - Exterior Excellent covering and masking power. High-resilience gloss and good flow. Excellent ...
See the other products
Comus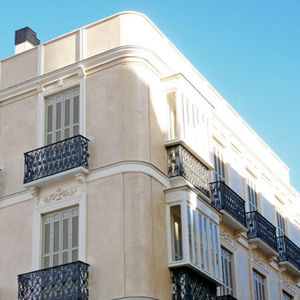 decorative paint
GRAPHENSTONE
... healthy environments inside. We present an extensive and enjoyable color catalogue for exterior usage, with 100% natural pigments. Thanks to nanotechnology, the paint acts as an insurmountable barriers ...
See the other products
graphenstone

decorative paint
IKARPORE
Solvent-borne alkyd paint DESCRIPTION Microporous paint, specially recommended for exterior use on woodwork. Gloss finish. SPECIAL FEATURES Permeable to water vapour, prevents blistering ...
See the other products
PEINTURES MAESTRIA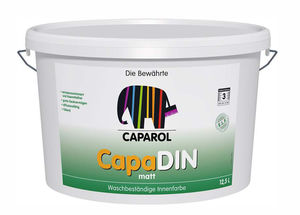 Classification of interior and exterior surfaces according to varying climatic stress for choosing suitable paints and coating materials. Field of Application Multi-purpose paint ...
See the other products
Caparol

decorative paint
RENAUL 5915
Polyvalent roughcasting paint, ideal as complement to waterproofing systems. 5 years resistance warranty. Perfect in a two-layers system. Matt aspect, provides very high covering, in matching mono-layer tone. Outstanding ...
See the other products
BB FABRICATION RENAULAC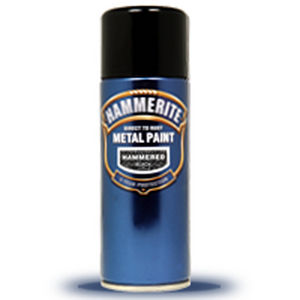 protective paint
AEROSOL HAMMERED FINISH
Hammerite Aerosol Metal Paint is specially formulated to perform as primer, undercoat and topcoat in one. It gives the metal a subtle hammered effect with a metallic sheen. Available in black, white and silver. Direct ...
See the other products
HAMMERITE

decorative paint
CHALKBOARD
Colorhouse Chalkboard paint turns any interior surface into a chalkboard. All Colorhouse paints are zero VOC, low-odor, and have superior coverage and durability.

Our concrete colours are characterised by outstanding intensity of colour and guarantee the highest aesthetic and technical durability. FABRINO colours embolden our world a world with and for people. Areas of Application: Pre-cast ...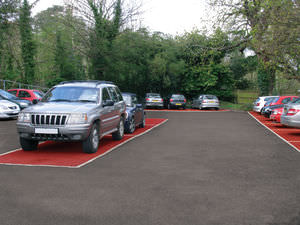 ... Slip Traffic Paint is available where slip resistance is required. Features and Benefits of Asphalt Paint - Blacktop Coating: Unique formulation gives excellent resistance to UV and weathering Solvent-free, ...

Mike Wye water-based silicate mineral paint with excellent water vapour permeability. Silicate mineral paints offer self cleaning and water shedding properties. For long lasting paintwork on masonry walls, ...

See the other products
PAULIN

protective paint
KTISOPUR UV
Polyurethane floor coating for external use (2-component) KTISOPUR UV is a two-component polyurethane based paint suitable for coating floors in decks, car parking, storage facilities, and factories. KTISOPUR UV is suitable ...
See the other products
Ktisis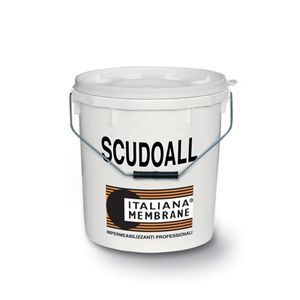 protective paint
SCUDOALL
Aluminium based paint used for protection of polymer bitumen modified membrane roofings.
See the other products
ITALIANA MEMBRANE SPA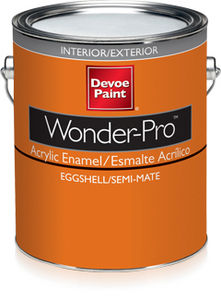 decorative paint
WONDER-PRO™
... Interior/Exterior Latex Paint. Designed for the professional painter, this quality "workhorse" latex paint is easy to apply by brush, roller or spray. It also dries quickly for fast touch-up and recoat. ...
See the other products
DEVOE PAINT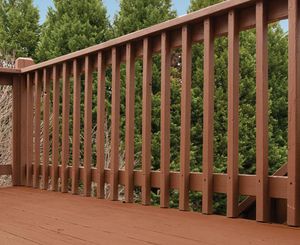 Oil-based finish ideal for newer, less weathered wood Adds minimal color and highlights the natural wood grain Penetrates and protects against moisture and sun damage, and resists mildew Tools clean easily with soap and water
See the other products
FLOOD

decorative paint
CIL SMART3 TRIPLE PROTECTION
CIL SMART3 Triple Weather Protection TM, Exterior Satin, Siding Doors & Trim Is a mid-sheen paint with a built-in primer that delivers subtle, one-coat coverage perfect for exteriors such as siding, ...
See the other products
CIL