Outdoor tables
39 companies | 163 products
How to choose this product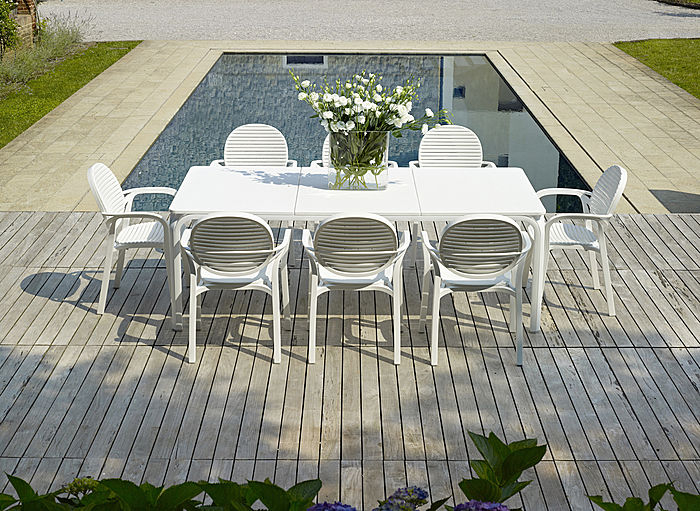 An outdoor table is designed for exterior use. It is most commonly used for eating and drinking, for discussions and as a work surface. There is a variety of shapes and sizes, which may be accompanied by matching chairs, parasols, or other furniture.
Applications
Some models offer multiple functions, including integrated seating, planters, lighting or storage. There are also foldaway and mobile versions, such as those intended for camping. Certain children's tables have built-in games or storage. Many outdoor tables come with matching seating, as most are designed for eating.
Technologies
Some tables are permanently assembled by the manufacturer, such as an oak table with glued joints. Others are flat-packed, to be put together by the user.
How to choose
Consider the number of people to be seated and the table's load capacity. Sufficient space should be left for unencumbered movement around the table. Style may be chosen to complement existing chairs or other furniture.

Take into account ease of maintenance. Heavy wrought iron or wood tables are often left outdoors permanently. Determine the need for regular application of protective finishes. Mobility and assembly parameters may also be important, especially for restaurant terrace tables which are moved daily and/or stored seasonally.