The Online Architecture and Design Exhibition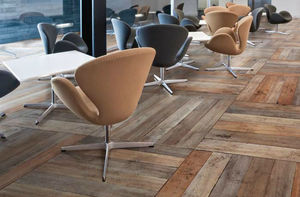 living room tile
WOOD : SALOON
The natural beauty of wood is combined with the technical qualities of porcelain
See the other products
GRUPPO CERAMICHE GAMBARELLI S.P.A.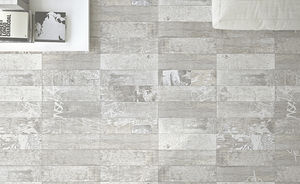 indoor tile
TREE CARVALHO GP 0336
See the other products
GRESART - CERÂMICA INDUSTRIAL, SA

Thickness: 9 mm
... resistance class PEI 4 Warranty 5 years Pattern Wood Dimensions 600x175x9 mm pcs in carton 8 m2 in carton 0.84 Type of tile clinker
See the other products
CERRAD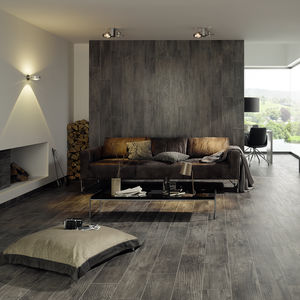 ... SCHWARZWALD (the German name for the Black Forest) from gres|steuler captures these associations. The porcelain stoneware tiles build on the countrified rustic style but apply the wooden theme in contemporary fashion. ...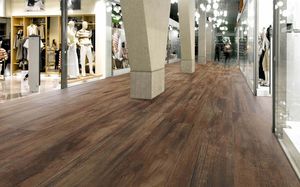 ... and reflects its warmth and natural look. The combination of the two sizes 16 x 100 and 24,5 x 100 cm enhances the effect of an antique wooden floor full of history and of unique and extraordinary beauty. ...
See the other products
KLINGENBERG DEKORAMIK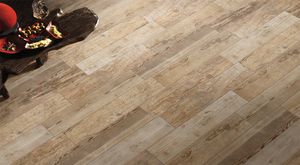 See the other products
ELIOS CERAMICA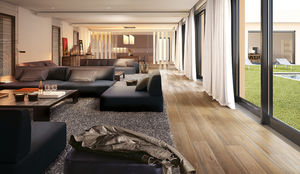 Thickness: 1 cm
4 colours for 4 wood essences of glazed porcelain elegant and fine.
See the other products
EDIMAX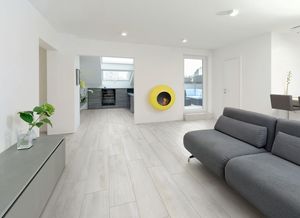 See the other products
Abitare La Ceramica

"WOOD", A TREND PRODUCT, RENEWED, ENRICHED WITH EFFECTS, DECORS AND INLAY OF THE LATEST GENERATION.

uonmet ex-halts the pop spirit of the coloured uonuon in its new size. A strong and refined metal expression
See the other products
14 ORA ITALIANA

indoor tile
WOODLAB : LEGNO ARDENNES
Edilgres Woodlab was created to investigate all the expressive potential of natural wood, selecting different types of wood and processing methods to turn them into high-performance and technically advanced porcelain stoneware products. ...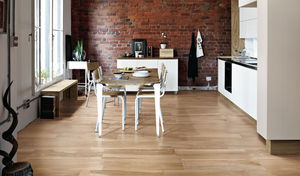 Thickness: 11 mm
... architecture: new materials made available for the most futuristic projects, and plenty of proposals for private constructions too. Tiles made of high-tech materials produced with great care and dedication to the study ...

Packaging AVAILABLE (HAYA & ROBLE) IN NONSLIP PCA 60 · 62 · 64 SIZEINCHPIECES / BOXM2 / BOXWEIGHT / PIECEWEIGHT / BOX 33 x 60 PC13" x 24"514,422,3 15,7 x 59,2 PC 6" x 24"100,932,0720,7 RODAPIE 8 x 33,33" x 13"50--23,65 SIZESIZE / PALETBOX ...
See the other products
Cristal Cerámicas


Slim 3,5mm thick laminated porcelain stoneware, in 300×100 cm slabs, reinforced with fibreglass tissue. A new technology for new solutions in architecture, interior design and renovation.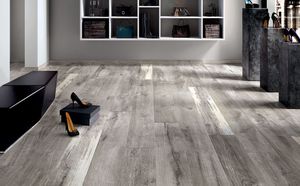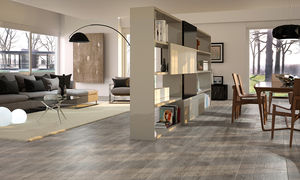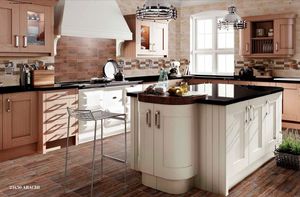 See the other products
CLEOPATRA GROUP


indoor tile
BARRIQUE : ABETE
See the other products
CERAMICHE RICCHETTI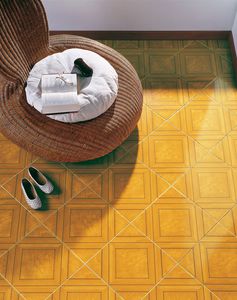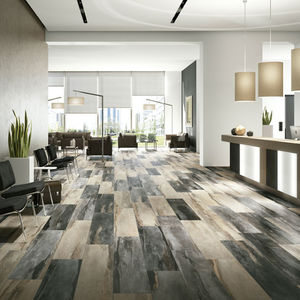 More&More is inspired by the most modern wood parquet, with the highest degree of shading within the company production. The series comes with two colors, Grey and Beige, which can also be laid together to create a combination ...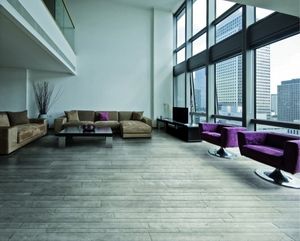 Veining , shades and colors of marble the result of centuries of sedimentation. Details that Antiquarex wants to pick proposing materials and sizes that remember the wood flooring , once again, the objective is to research and produce ...