How to choose this product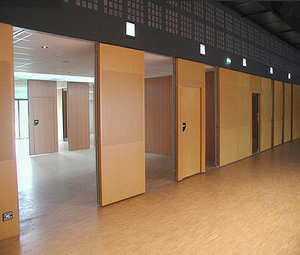 A partition is a light, non-structural wall used to organize interior space. A removable partition is fixed in place, but easy to install or take down. The position of a mobile partition can be changed according to need. It can be made of wood, glass or other materials, including those with acoustic qualities.
Applications
Partitions are often found in building interiors to create highly aesthetic spatial arrangements through use of different materials.
Technologies
These elements can absorb or diffuse sound, resist fire or humidity, among other characteristics. Mobile partitions include folding, sliding, roll-up and curved models.
Advantages
- Light
- Flexible use
- Attractive