How to choose this product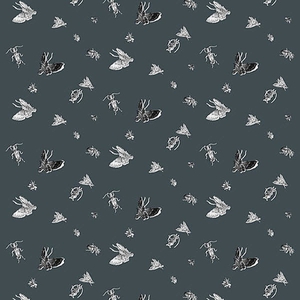 Pattern wallpaper is characterized by its multitude of designs, textures and materials. While its primary purpose is decoration, some versions offer additional advantages, such as fire resistance and ease of maintenance, especially plastic- or vinyl-coated types. Hand-painted papers offer unique designs.
Applications
Wallpaper is found in many different settings. Decorative wallpaper includes traditional types printed on relatively thin paper. Non-woven wallpaper is made of polyester and cellulose fibers. Vinyl wallpaper has its decoration printed on a sheet of PVC. Velour wallpaper comprises nylon or rayon fibers on a backing and resembles velour. Other types include rice paper and metallic wallpaper.
Technologies
There are three main hanging systems. Self-adhering paper has an adhesive back which sticks to the wall. It usually is used for small areas such as friezes. Magnetic paper is easy to move since it is mounted on a magnetized adhesive backing hung on the wall. The traditional method is to apply a coat of paste to the paper and hang it directly on the wall, while carefully smoothing out air bubbles.
How to choose
Factors to consider include the paper's resistance to fading, ease of maintenance (some is washable) and of removal when remodeling, hanging method and coordination with the room's decor. Wallpapers intended for children's rooms often have juvenile themes which can be chosen as a function of the child's interests.
Advantages
- Variety of designs
- Choice of materials
Disadvantages
- May require professional installation