How to choose this product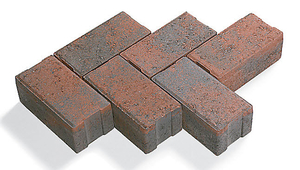 The paver can be made of ceramic, terracotta, concrete, engineered or natural stone, or another material. There are many different sizes and shapes, though 15-by-20-centimeter rectangles are common.
Applications
These units are used both indoors and out, especially in urban environments.
Technologies
Pavers are laid over a thick bed of compacted sand. The gaps are filled with finer sand. They can be used in any setting except those with a slope greater than 9% or where they might be exposed to running water, such as at car washes or around swimming pools. There is no need for expansion joints and the absence of mortar saves money. Repair and replacement are easy, facilitating renewal after removal for underground pipe or cable work.
Advantages
- Easy maintenance
- Inexpensive