Programmable thermostats
60 companies | 247 products
How to choose this product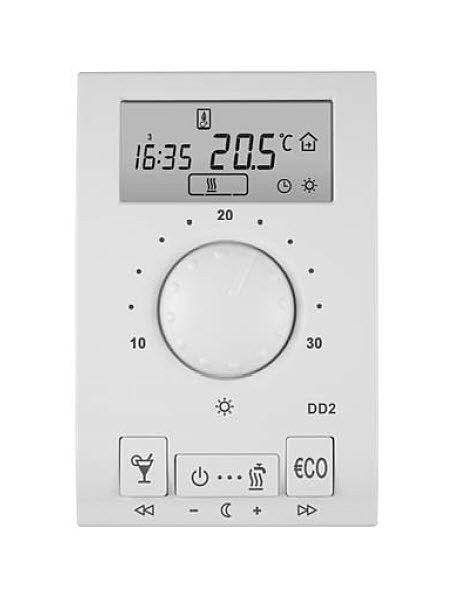 A programmable thermostat allows control of the time of day a heating and cooling system operates, normally to save energy. It may be mounted on or built into a wall. Basic clock thermostats offer limited options, while digital models are more flexible. Some models are radio controlled. On ArchiExpo, these devices are arranged by properties including installation type and function.
Applications
Such devices can save energy by limiting the times of day the heating or cooling system operates. Some have a wide range of programs such as differential settings for weekdays and weekends. Certain models indicate when it is time to change the filter. Many versions include a digital interface to facilitate use.
How to choose
Consider operational flexibility and verify compatibility with the appliance or system to be controlled. Choose a single- or multi-room system. The thermostat should be installed in a location that will not distort the readings. A unit designed to sense room temperature must be mounted away from heating appliances and direct sunlight. Determine ease of programming and the frequency of battery replacement.