How to choose this product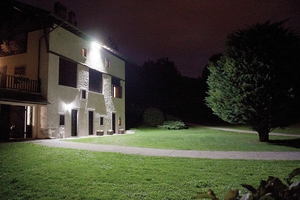 An LED (light-emitting diode) floodlight offers low energy consumption, long life and low heat output. It may be used to light large areas indoors or out. It may be recessed, freestanding or suspended. On ArchiExpo, such lights are arranged by categories including intended use, light color or special features.
Applications
These lights are used in sports facilities, stage lighting, security lighting activated by movement sensors and in swimming pools and similar settings. As LEDs produce much less heat than other sources, they are often found in environments which need to be kept cool, such as storage warehouses.
How to choose
Consider required light intensity, color temperature and beam angle. Determine the appropriate number of spots and the need for water tightness, automatic activation or other special features. Choice of style may depend on the surrounding decor. Theater lighting is often hidden, rendering fixture style unimportant. In contrast, garden and swimming pool units may be highly visible.
Advantages
- Low energy consumption
- Long life