How to choose this product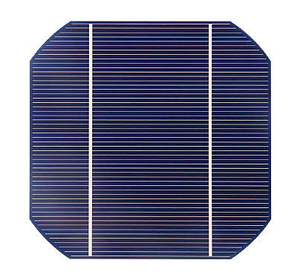 A photovoltaic, photoelectric or solar cell is the basic unit of solar modules, which can be combined into photovoltaic panels. It is a silicon semiconductor which converts the photons in sunlight into electrical energy. This is known as the photovoltaic effect.
Applications
Solar cells are combined to form solar modules, which may be combined to make up solar panels.
Technologies
Cells usually are made of mono- or polycrystalline silicon. However, some use copper-indium-selenide, cadmium telluride or amorphous silicon. Currently, polycrystalline silicon cells are 12-14% efficient, while mono-crystalline versions reach 14-18% efficiency.
How to choose
Choice of solar cell will depend on required conversion efficiency and amount of electricity needed.