The Online Architecture and Design Exhibition

quarter-turn staircase
DT29
See the other products
ESCALIERS DECORS

quarter-turn staircase
DT40
See the other products
ESCALIERS DECORS

quarter-turn staircase
CAMELEON C
Cameleon, the staircase of metamorphosis! The design staircase adapts itself to your construction possibilities! The Cameleon is AVC's showpiece, where traditional materials and nowadays' construction ...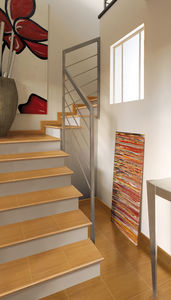 quarter-turn staircase
TOP LUNA

quarter-turn staircase
F2
See the other products
FLIN

quarter-turn staircase
F2
See the other products
FLIN

quarter-turn staircase
OW03
single stringer stairs A Stringer is the long piece that the stair treads attach to. Single stringer stairs' unique design can be customized to fit any area

quarter-turn staircase
OS01
floating tread stairs Floating tread stairs are becoming a very popular trend because of their sleek design. They are the most unique and attractive architectural stair designs available today. Floating ...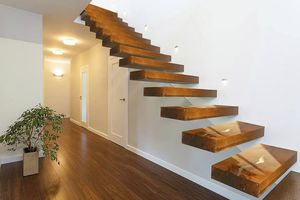 quarter-turn staircase
PRESTIGE
... the finest timbers. With more than a century's experience in crafting staircases, we know how important first impressions are. The classic, cool tread of our white oak staircase creates a grand entrance, ...

quarter-turn staircase
CONTEMPORARY
... which is why our contemporary stair parts come in so many shapes, sizes and finishes. We want to help you create a flight of stairs that captures who you are and the way you live. Connect the solid smooth lines of ...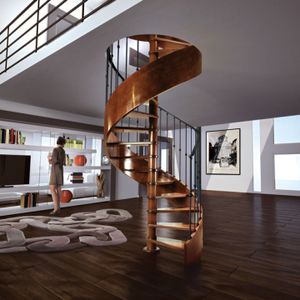 A varied and ever-changing range of compositions, colours, textures and shapes to furnish rooms in a customised manner, focusing on quality and well-being in the home. The attention to small details and the refinement of decorations reveal ...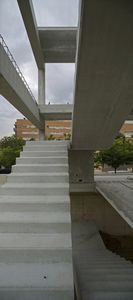 Stairs are a construction element covering a vertical distance through a series of steps. Concrete prefabricated stairs, compared to metal ones, are ideal for these works because of their assembly speed and fire resistance.

quarter-turn staircase
ABBOTSFORD
The staircase was constructed in three separate phases. The treads were constructed using the same European Douglas fir from Dinesen that was used throughout the house for flooring. It was treated using traditional Scandinavian ...