The Online Architecture and Design Exhibition

quarter-turn staircase
DT29
See the other products
ESCALIERS DECORS

quarter-turn staircase
DT40
See the other products
ESCALIERS DECORS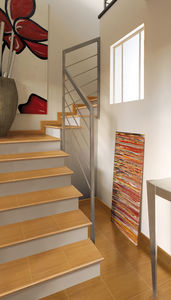 quarter-turn staircase
TOP LUNA

quarter-turn staircase
F2
See the other products
FLIN

quarter-turn staircase
F2
See the other products
FLIN

quarter-turn staircase
OW03
single stringer stairs A Stringer is the long piece that the stair treads attach to. Single stringer stairs' unique design can be customized to fit any area

quarter-turn staircase
OS01
floating tread stairs Floating tread stairs are becoming a very popular trend because of their sleek design. They are the most unique and attractive architectural stair designs available today. Floating ...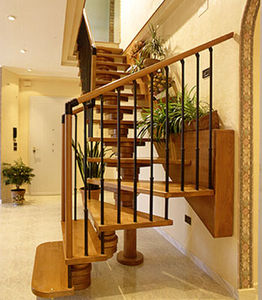 quarter-turn staircase
AGORA' LEGNO
The model Agorà Legno differs from the Poly version by having a wooden handrail, turned in round bars, 48 in diameter, with special elbows at the corners. This solutions can be employed only for rectilinear shapes.
See the other products
MACCURO SCALE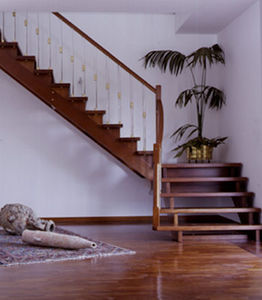 quarter-turn staircase
MG1300
... solutions combines the peculiar features of plexiglass with the brightness of bronze along with the pure beauty of an à jour staircase. Entirely made of duramen wood, as is tipycal for handcrafted products, but at the ...
See the other products
MACCURO SCALE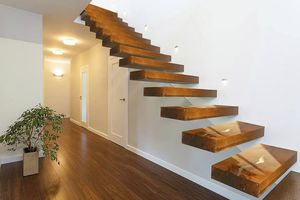 straight staircase
BRICCOLA OAK & EPOXY STAIRS


quarter-turn staircase
COMMUNAL
... communal stairs team understands what house builders and contractors need from their suppliers - competitive rates, dedicated account management and specification drawings. JELD-WEN is ISO 14001 accredited and offers ...
See the other products
JELD-WEN

quarter-turn staircase
PRESTIGE
With over a century of experience at crafting stairs we know how important first impressions are. With a classic design, chunky components and the use of the finest timbers, our Prestige range will create a grand entrance ...
See the other products
JELD-WEN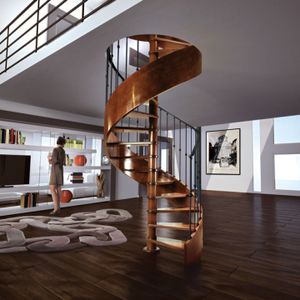 A varied and ever-changing range of compositions, colours, textures and shapes to furnish rooms in a customised manner, focusing on quality and well-being in the home. The attention to small details and the refinement of decorations reveal ...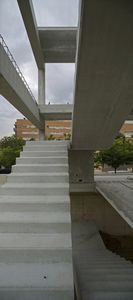 Stairs are a construction element covering a vertical distance through a series of steps. Concrete prefabricated stairs, compared to metal ones, are ideal for these works because of their assembly speed and fire resistance.

quarter-turn staircase
ABBOTSFORD
The staircase was constructed in three separate phases. The treads were constructed using the same European Douglas fir from Dinesen that was used throughout the house for flooring. It was treated using traditional Scandinavian ...