How to choose this product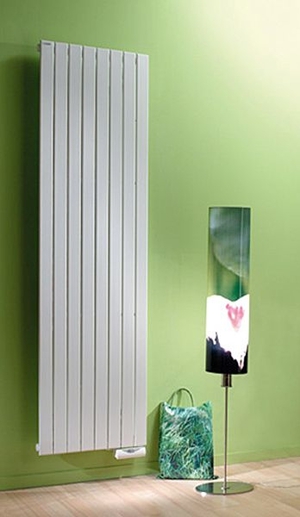 A radiator is a space heating apparatus which operates on electricity, or gas and may be connected to a central heating system. Most are attached to a wall, though portable models also exist.

Depending on type, radiators transmit heat by conduction, convection and/or radiation. They can be made from a wide variety of materials, each with specific characteristics. For slow, steady heating, a material with good heat inertia (cast iron, glass, stone) is used. Steel or stainless steel is better for rapid heating.
Applications
Radiators can be installed in any room. However, models such as the towel radiator are intended for bathroom or kitchen use. Infrared and some other models are designed for occasional, supplementary heating, while storage heaters, hot-water radiators and additional types are designed for continuous use.

Choice will depend on the volume of the room to be heated and intended use. An infrared heater is better for rapid heating, while for slow, steady heating a storage or high-inertia type should be chosen. Design might also be a factor. Some are crafted to resemble works of art.