Recessed spotlights
169 companies | 1285 products
How to choose this product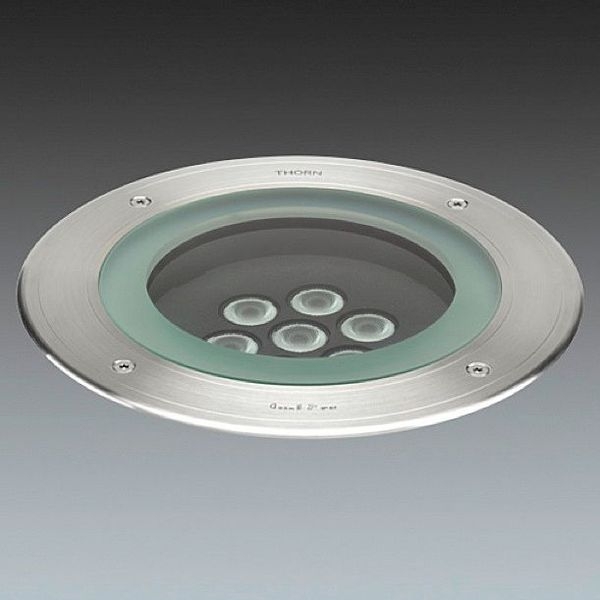 Recessed spotlights are an ideal way to illuminate an entire room or to showcase specific areas within it. The temperature of the light will depend on the bulb type, LED, halogen, with dichroic reflector, or other. The bulb itself will be chosen as a function of the size of the surface to be illuminated. Most such spots are fixed, but ArchiExpo also offers orientable models.
Applications
These fixtures are installed primarily in false ceilings in kitchens, living rooms and bedrooms. There must be a minimum of 20 centimeters between ceiling and false ceiling to avoid bulb overheating. In addition, the distance between the spot and the illuminated object should be at least 20-30 cm. Such lights are often used to illuminate store windows, as well as bookshelves and hallways in the home.
Technologies
The spotlight housing is usually die-cast aluminum. The socket within holds an LED, halogen or dichroic bulb. Low-voltage halogens produce a warm, diffuse light, ideal for illuminating kitchen wall units, shelves or bookshelves. The use of a dichroic reflector concentrates the light and offers good color rendition. Until recently, LED spots were found almost exclusively in museums. Now quite common, they can be used to create a variety of lighting effects.
How to choose
These spots require that the existing electrical system is in good condition, with appropriate wiring, outlets and, in some cases, transformers. Installation can be complicated and is best left to a professional.
Advantages
- Occupies little space
- Unique lighting effects
- Offers many options