How to choose this product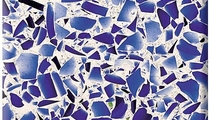 The popularity of the recycled countertop has grown with the rise of environmental consciousness. Though not all materials are suitable for this use, metal, glass and composites including some recycled elements are commonly found in these counters.
Applications
Recycled counters are suitable for both residential and commercial kitchens in any style, including modern, traditional and period.