Recycled tiles
6 companies | 8 products
How to choose this product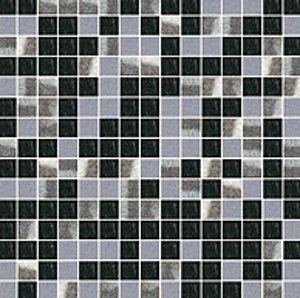 Recycled tile may be favored for its low environmental impact. It is used to cover interior or exterior floors and walls, and is available in a variety of patterns, colors and sizes. On ArchiExpo, this item is organized by such properties as use (e.g., floor) or material (e.g., rubber).
Applications
These tiles are employed in public, commercial and/or domestic environments. They may be used in bathrooms, kitchens, living rooms, public spaces, sports centers and even commercial spaces.
Technologies
Recycled tiles may be made from a wide range of materials, including ceramic, glass, acrylic, rubber and stone.
How to choose
Consider the percentage of recycled materials used, suitability for intended use and compliance with applicable building codes. For example, floor tiles for sports arenas may need to withstand chemicals, impacts and scratching.
Other factors include required quantity and ease of finding matching replacement tiles in case of damage. The finish may be less uniform than on non-recycled products.