The Online Architecture and Design Exhibition

recessed downlight
MODUS : M1RF & M1SF
Round fixed recessed LED fitting for false ceiling installation. CITIZEN COB LED (power range: 13W-18W). Life time 50.000h (70% lumen maintenance). Body in die-cast aluminium. Frame in white painted aluminium with adjustable ...
See the other products
NOBILE ITALIA SPA

surface mounted downlight
GIRASOLI: 208.0X
Minimalist design inspired by simple geometric shapes for a collection of cylindrical, rigorous and primordial shapes. Made of brass or iron, these glamorous lamps have clean and simple lines that highlight the purity of the material, ...
See the other products
IL FANALE

recessed ceiling downlight
MINIMAL RECESS
Requiring only a 3/4" (19mm) recess, the mighty Minus can be installed within multiple materials making it ideal for new construction or retrofit projects. As a class two fixture, Minus requires no housings and installations are simple ...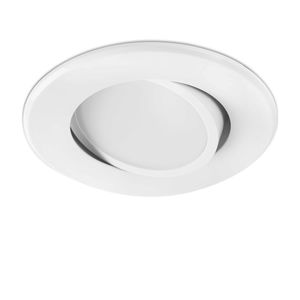 recessed ceiling downlight
KOI
Light up your home with this modern recessed made from metal with a translucent PC diffuser. Bulb(s) SMD LED 6W 3000K 200Lm included. Light sourceSMD LED 6W 3000K 400Lm IncludedYes TransformerDriver IncludedYes IP20 Voltage100-240V Operating ...
See the other products
Faro Barcelona

surface mounted downlight
FLINK 51 by Alain Monnens
available colors brushed aluminium (T21C1HAB) chrome (T21C1HAP) grey painted (T21C1HGL) white painted (T21C1HWL) black painted (T21C1HZL) lamp halopar 16 50W Ceiling, wall and floor lights designed in fluent yet firm lines. ...
See the other products
tossB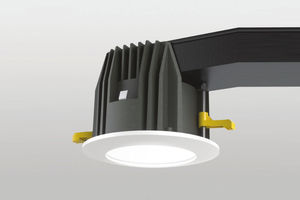 recessed downlight
ULTIMA
High Performance Architectural LED downlight The Grunzell Ultima is a high performance recessed architectural LED downlight designed for ceiling mountings in various constructions. Using the very latest ...
See the other products
Grunzell Pte Limited

recessed downlight
ANTI-GLARE
... excellent MH 30W source replacement. Replaces traditional incandescent lamps and halogen lamps up to 150W. The 28W anti-glare downlight module features brightness control with an external power supply (optional). It also ...
See the other products
Lumiverso

Downlight for ceiling recessed with fast-lock mounting system Light head with deep regressed lamp position for additional glare control. Available as standard in IP20 or also in IP44, optical accessories are available. Housing ...
See the other products
Forma Lighting Italia Srl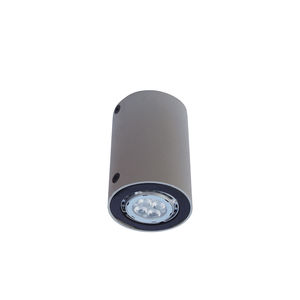 surface mounted downlight
KUT
Kut is an indoor surface and suspension lighting system, equipped with LED technology, being ideal for domestic or commercial use. 7w
See the other products
SECOM Iluminacion,

recessed downlight
ML-ICRD002-DTW
... Dim to Warm downlights create a warm, intimate and cozy ambience for hotel rooms, restaurants, bars as well as home and etc. Technical data Product Code ML-ICRD002-DTW Produce Name Innova darklight ...
See the other products
Mascot Group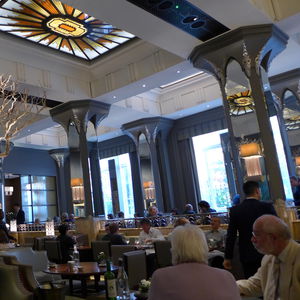 recessed downlight
PINHOLE EDGE 90
The Pinhole Edge range of downlights offer a minimalist look with a minimal aperture of just Ø45mm. Coupled with an 'Edge' baffle to further reduce glare and add a professional look. The fixtures can be flush mounted ...
See the other products
Lucent Lighting UK Limited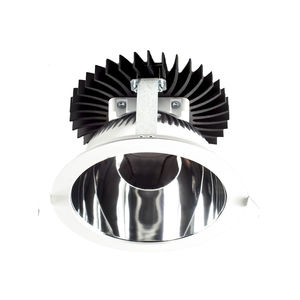 recessed downlight
DL 165
Recessed LED downlight. Body is made of steel and aluminium and is available in all RAL colours. Light source - Philips, Osram or Tridonic LED module. Standard EVG ballast, DALI or Touch Dali version on request. Passive ...
See the other products
Imperial - Factory of Downlights

The latest technique for the special lighting is exactly what we have developed KYNO for. A real all-rounder for diverse lighting situations. The latest highest-quality LED chips generate, together with specially developed lenses, an ...
See the other products
LDM

recessed downlight
ZETA by Wilma Daemen
Material: Luminaire body in cast aluminium, black finish. Edging ring in cast aluminium. Visible reflector edge in heat and UV-resistant PC plastic. Reflector in high gloss aluminium oxide finish. Assembly: Recessed in ceiling (ceiling ...

Features & Benefits Built to last Lumen maintenance of 100,000 hrs at L80 B10 Photobiological safety This product complies with EN 62471:2008 for photobiological safety of electric lighting systems and is rated as low risk (RG1)
See the other products
exenia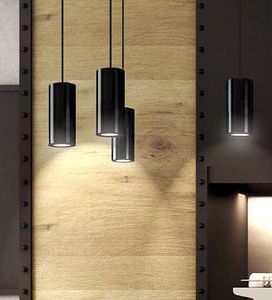 1018BOF 26W 3400lm - 220V - COB LED 1018BDM (DALI) 26W 3400lm - 220V - COB LED
See the other products
TEAM ITALIA

See the other products
9010 novantadieci

recessed downlight
DIMILANO
Downlights with moderate dimensions available both in the squared and rounded version. Designed and developed to create light effects with low powers and to control glare. DiMilano 60 is available with lenses and pinhole ...
See the other products
Arcluce S.p.A.

Complete family of round deep recessed, low glare architectural downlights 1000 &2000 lumen packages with fixed and adjustable variants Excellent range of interchangeable highly efficient optics Dynamic ...
See the other products
ACDC Lighting Systems

recessed downlight
LUGSTAR PREMIUM
... ... +40˚C Other remarks: Flux of luminaire depends of the colour of the luminaire ring; claimed flux is appropriate for downlight luminaire in colour RAL9003 Lifetime (L70B50): 50 000 h Application: boutiques, delicatessen, ...
See the other products
LUG Light Factory

With their minimalist design, ELSA downlights are ideally suited as supplement to main lighting or as a stand-alone solution in conference rooms, hallways, staircases, entrance areas and sanitary facilities. Installation ...
See the other products
ESYLUX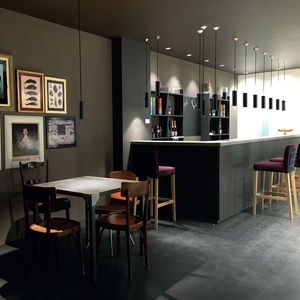 pendant downlight
MINI PERFETTO -S by Studio tecnico Ivela
See the other products
OGGI LUCE

recessed downlight
HZT024-10
... installed. This led downlight is the right solution for replacing old fluorescent light source downlight fixtures. Offering low energy consumption thanks to LED technology, LED downlight ...
See the other products
Lumiven

surface mounted downlight
XACARA CL
XACARATMhas a die cast aluminum body which uses its extended surfaces to increase the area in contact with the environment's natural cooling fluid - air. The flared fin, heat sink arrangement further enhances thermal cooling. This unique ...
See the other products
Beta-Calco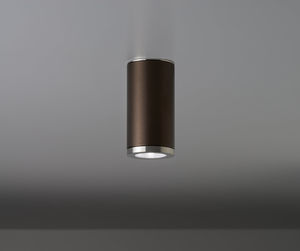 surface mounted downlight
DOWN 40
Indoor/Outdoor ceiling LED device, made of brass with internal dissipator made of aluminium.
See the other products
PURALUCE