How to choose this product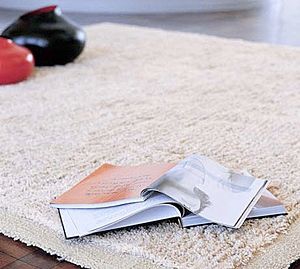 ArchiExpo offers a wide range of rugs. Styles include traditional, modern, Aubusson, Savonnerie, kilim and Persian. The selection features materials such as wool, silk, linen, leather, cotton, bamboo and synthetics. Floral, striped and other motifs are offered.
Applications
Rugs can be used as floor coverings in any room of the house. They can also decorate a wall in the same way as tapestry.

Choice will depend primarily on rug size and placement, as well as aesthetics. Attention also should be paid to durability, comfort, softness and ease of maintenance, including resistance to dirt and spills. Weight and density are good indicators of quality. In general, a heavy rug with densely-packed strands will be sturdier.
Technologies
Nautral fibers used to make rugs include wool, silk, cotton, sisal and sennit. Polypropylene, polyamide and polyester are among the synthetic materials employed. The three principal manufacturing techniques are knotting, weaving and tufting.