The Online Architecture and Design Exhibition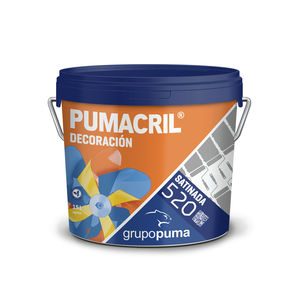 decorative paint
PUMACRIL SERIES
Adequate for interior and exterior decoration. Composition Coating formulated from aqueous dispersal of vinyl resin, pigments and special additives. Features and applications Excellent adherence on vertical and interior facing ...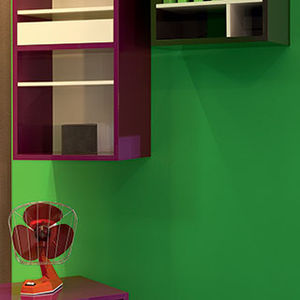 decorative paint
ULTRASATEN
ULTRASATEN is a low environmental impact, acrylic enamel for walls, that comes in a gloss, matt or satin finish. The product is self-expanding, scratch resistant and resistant to abrasion.

Is a semitransparent satin glaze for indoor and outdoor applications, high waterproofing and with a excellent water vapor transmission; purposely studied to create marvellous decorative effects. This product is applicable ...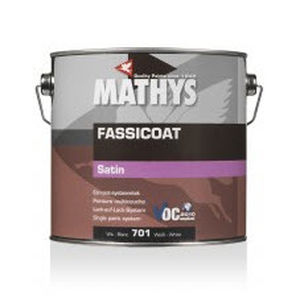 Single paint system Satin gloss single paint system based on alkyd resins for woodwork. Moisture-regulating paint Serves at the same time as primer, surfacer and ...
See the other products
MATHYS PAINTS

Paint for swimming pools –antialgae Method of Application: Brush, airless spray gun Color: White, swimming pool blue Theoretical performance: 12-13 m2/l Repainting: Touch dry: Max. 30 min. Repaint: 24 hours Finish: ...
See the other products
IBERSA PINTURAS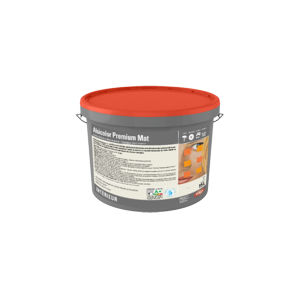 decorative paint
ALSICOLOR PREMIUM
See the other products
ALSECCO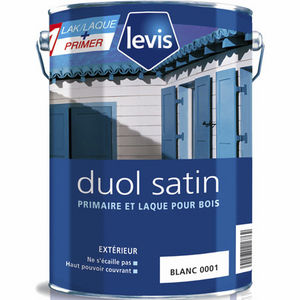 See the other products
LEVIS

decorative paint
FIXATEUR MINERAL
FIXATEUR MINERAL is a mineral primer based on silicate potassium used to protect façade. Main qualities : • Excellent application on alkaline surfaces. • Fixes and consolidates mineral surfaces. • Remarkable surface penetration. • Colourless ...
See the other products
PEINTURES ONIP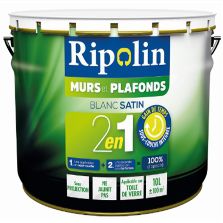 See the other products
RIPOLIN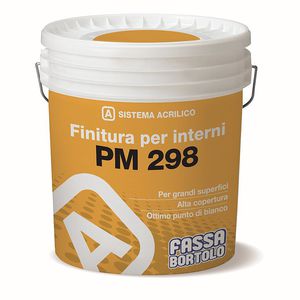 Breathable high gloss water-based paint for interiors, for professional applications Use PM 298 is used as a low sheen paint for interiors suitable for any kind of wall substrate finished with lime ...
See the other products
Fassa Bortolo

decorative paint
THERMOLAQUAGE QUALICOAT

... vertical surfaces High opacity Simple application universally applicable Two-component PU acrylic resin lacquer, pigmented, satin and light fast. A multicoat lacquer for priming and top coating, with a high opacity ...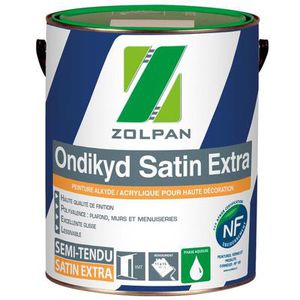 decorative paint
ONDIKYD SATIN EXTRA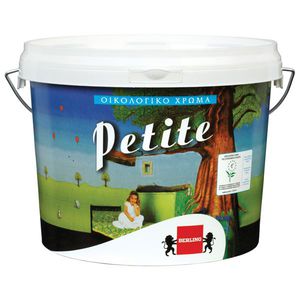 decorative paint
ECO PETITE
Excellent quality, odourless and non toxic, ecological emulsion paint. Protects both the environment and human health. Ideal for indoors and especially children rooms. (Smooth satin finish).
See the other products
Berling Paints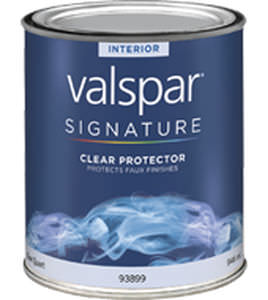 decorative paint
VALSPAR SIGNATURE® CLEAR PROTECTOR
Protects faux finished surfaces and objects Available in satin For properly prepared and previously painted or faux finished metal, wood, wallpaper and plastic laminate surfaces Do not use on counters, vinyl wallpaper, ...
See the other products
VALSPAR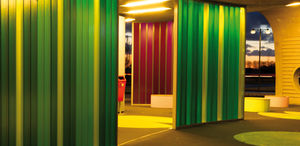 protective paint
K81 PROFESSIONALE
WATERBORNE MASONRY ENAMEL SATIN Enamel that is suitable for indoor and outdoor painting of artefacts, it is waterproof, easy to apply, ideal for professional use as it has high compatibility and adhesion, filling power ...
See the other products
CAP ARREGHINI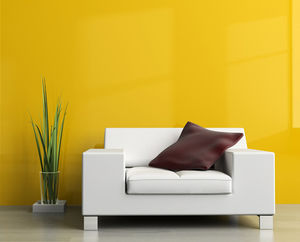 decorative paint
ROYALE LUSTRE
Royale Lustre is an extremely durable and highly washable luxury paint, formulated to be virtually odourless. Its non yellowing property ensures walls remain beautiful for years, weather it's a smooth finish or Dana pattern.
See the other products
ASIAN PAINTS

Paint & primer in one Excellent coverage with fewer coats Superior hide and durability Excellent application and uniformity Available in all bases; Flat, Matte, Eggshell, Satin & Semi Gloss
See the other products
California Paints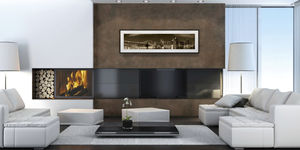 decorative paint
KLONDIKE
DESCRIPTION This is a typically modern and elegant water-based paint for indoor use. KLONDIKE can be applied to a wide range of surfaces; thanks to its unique colours and shades, it may be used to create extremely on-trend ...
See the other products
VALPAINT

... stain should be first primed with Blanco (water-based primer). COLOURS It is available in white. The base paint of Vitex Satin emulsion paint can be used for the preparation of a ...
See the other products
VITEX

decorative paint
NOVOKRIL
Waterbased premium paint with mildew resistant properties. Based on high flexibility and adherence pure acrylic copolymers that create a water resistant film, while preserving the permeability. Indoor or outdoor use. ...
See the other products
JUNO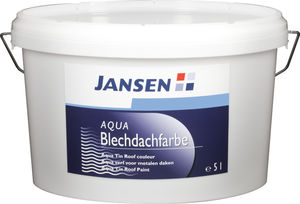 protective paint
AQUA TIN
... resistant against many chemicals.Exempt from identification marking. Binder base Acrylic co-polymer Degree of gloss Satin-gloss Drying (23° C 60% rel. humidity) Dust-dry: after 90 minutes; May be painted ...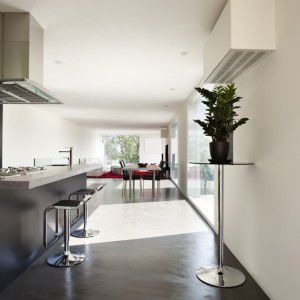 decorative paint
MONOKROMA
One colour, applied in one or two coats, creates a unique and minimal surface, characterized by gradual shades that depends by the pressure during the application. A biting solution but, in the same time, very soft and elegance.
See the other products
ELEKTA

decorative paint
ANCORFER
Protective and decorative paint for metal, paint finish for all standard building substrates (plaster, wood etc.). Interior - Exterior Excellent adhesion Anti-corrosion action reinforced by special ...
See the other products
Comus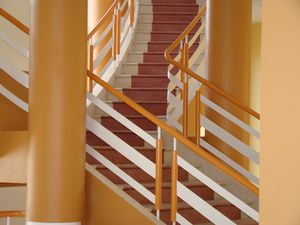 Satin paint for decoration with copolymer acrylic base in aqueous solution DESCRIPTION Decorative paint for new walls or renovation work in dry and wet areas, business or residential ...
See the other products
PEINTURES MAESTRIA