How to choose this product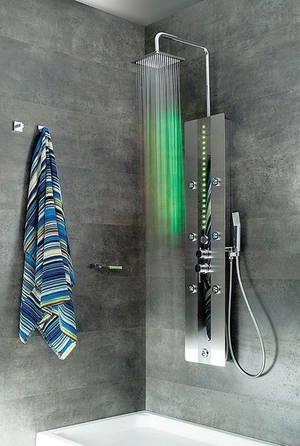 A shower column is a fixture containing a single-handle control, a shower head (sometimes on a flexible hose) and a housing to hide the plumbing. The housing is usually of ABS plastic, tough and easy to clean, but may also be of aluminum, synthetic glass, engineered stone or wood.
Applications
These fixtures are used with all types of hot water systems of suitable water pressure. Excess pressure requires the addition of a regulator, while insufficient pressure may reduce their utility.
Technologies
Some columns are equipped with storage shelves, massage jets, lights and other features. Temperature control may be manual or thermostatic, the latter delivering water at a preset temperature (below 38° C, to avoid burns).
How to choose
Choice will depend on materials, features (e.g., water massage) and price, which can vary enormously.