Solid wood tables
1 company | 7 products
How to choose this product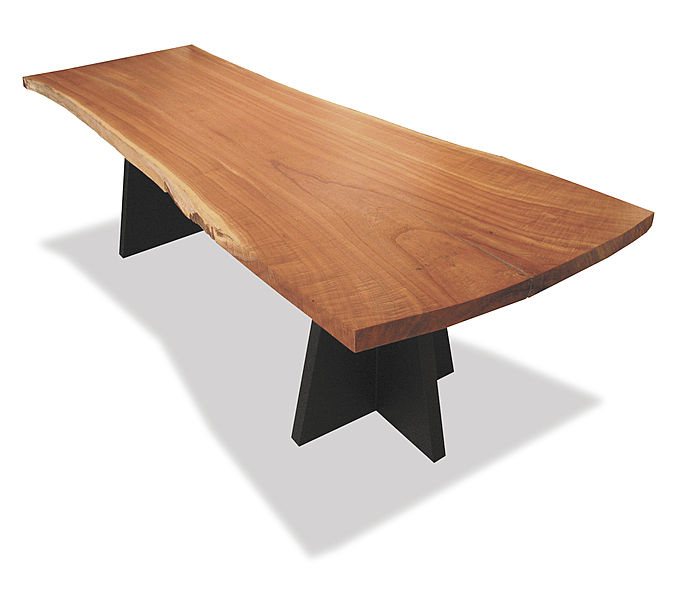 A solid wood table is characterized by its construction, finish and the visual qualities of the natural grain. On ArchiExpo, this furniture is arranged by properties such as type of wood or type of table.
Applications
Whether used indoors or out, these tables can add a natural touch to their surroundings. They may be used for dining, as a centerpiece, a desk or a side table. Some have built-in seating, extension leaves or other features. The range of styles includes contemporary geometric forms, elaborately carved period styles or organic shapes which highlight the unique form or grain of the wood.
Technologies
The quality of a wooden table may be judged by wood type, strength, grain and cut, as well as the method of construction or finish. Although solid wood requires regular maintenance, it lasts longer than other wood products if properly cared for. Eucalyptus, teak and other varieties contain natural oils which protect them against rot and insects. Some wood types require the regular application of wax, varnish or another protective coating.
How to choose
Consider the table's suitability for its intended purpose and how much maintenance will be required. Determine the need for application of protective finishes. Environmental aspects also may be important. It is possible to choose a model made of wood harvested in a sustainable manner. Keep budgetary constraints in mind. Teak and certain other varieties are very expensive.
Advantages
- Long-lasting if properly cared for
- Attractive natural grain
- Natural resource
Disadvantages
- Heavy
- Can be expensive